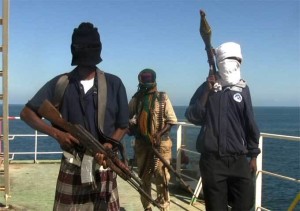 Five persons have been abducted from a merchant vessel in the vicinity of Parrot Island, Calabar, Nigeria, a UK-based security brokerage firm, Asket has said.
The incident reportedly occurred on Monday evening.
According to Asket, four speed boats attacked the unnamed ship, abducting the men.
The International Maritime Bureau's (IMB) Piracy Reporting Centre also confirmed the incident. IMB said investigations into the attack were ongoing. 
"Mariners are advised to exercise caution in this area," Asket said.
Several merchant ships have been attacked by pirates in the Niger Delta. 
In April, eight crew members were kidnapped by armed Niger Delta pirates from an offshore tug off the coast of Brass.