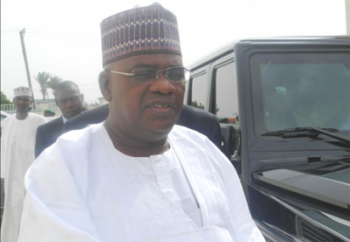 The Police have returned all the documents removed from the residence of Senator Danjuma Goje's Abuja residence during a search.
The Police returned the documents on Thursday in compliance with the directive from the National Assembly to the Inspector General of Police, Ibrahim Idris, that the documents be returned.
Members of the Nigeria Police had on Wednesday searched Goje's house, with the Senator alleging that some documents relating to the 2017 budget were removed. But the police denied it took away the 2017 budget document, explaining that it removed some cash, which included N18m and over $19,000.
The Force further said documents removed from the lawmaker's residence include a note on the proposed assassination of a prominent politician and a laptop.