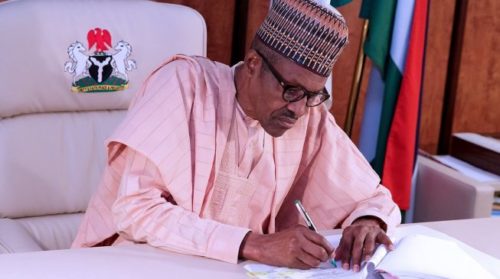 Elections are over. The deluge of hate speeches have receded. Tensions have largely abated. The tempestuous wind of socioeconomic uncertainties has subsided. Normalcy reigns. Gladly, the confidence of international investors in our economic system is rising. Africa is glowing with pride that her most populous nation got it right. Nigeria is forging ahead under the banner of peace.
For the above reasons, it is important to congratulate all those who participated in the recently concluded elections, particularly, those whose statesmanlike bearing thawed the embers of political hostilities. Elections cannot foster democratic and economic development if our ethical foundations are shaky and amenable to barbaric violence. Therefore, it is uplifting that as a people, we vehemently decried and keep decrying the senselessness of sacrificing principles for power, decorum for position, integrity for fame. It is also inspiring that we are now extolling political actors who do not compromise national security and unity for egocentric political gains.
As those who won are basking in the euphoria of victory, it is important for them to remember their campaign promises. They should also remember that the task of building a strong, united, stable, peaceful and prosperous nation cannot be achieved by applying exclusionary tactics. The oneness of Nigeria must be a guiding principle of national resource management and distribution, execution of development projects, and political appointments. This will effectively allay fears of tribal dominance that are rife in almost all parts of the nation.
Heterogeneity does not deter progress. Conversely, homogeneity on its own is not a recipe for development. Until we learn to eschew politically-motivated violence, Nigeria's ethno-religious diversity may impede the flourishing of our collective greatness.
In view of the forgoing, it is wise to admonish all in positions of authority to do all that is humanly possible to put an end to the senseless killings in Kaduna State, and other political trouble spots. Violence is not a catalyst of desirable and lasting change. The needless death of one Nigerian diminishes every one of us. It does not elevate us in any way. Nigeria cannot be Arica's foremost hub of innovation and economic development if antediluvian crises are rife. It is the mandate of leadership to harmonize interests, aspirations and responsibilities among the sub-national groups in the nation, in order to enjoy uninterrupted period of peace, unanimous support and collective action for every development enterprise.
Without entrenching the ethos of inclusivity and zero tolerance for marginalization, these barbaric attacks will remain perennial. Hence, every leader in Nigeria must be animated by a vision of inclusion that leaves no one behind; a vision that says no one must pine away in the back of beyond. What is needed is a vision that is attuned with the philosophical tenets underlying good governance in the global sphere. This kind of vision will enable our leaders to promote the formation of broad-based solidarity, and thereby, alleviate cankerous ethno-political schisms. It will hopefully strengthen a collaborative mindset encapsulated in the saying: "All for each, each for all."  It is worthy of reiteration: inclusion must be the bedrock of the next epochal glory of Nigeria.
One of the campaign slogans that widely resonated with Nigerians is the promise to take Nigeria to the "next level."  This implies mass exodus from undesirable condition of being to the Promised Land, a leap from squalor to opulence, a leap from darkness to light. It suggests certain willingness by men of power to close the gap between the haves and the have-nots. Simply put, it means better life for all. Better economy, better security, better jobs, better education, better healthcare delivery systems, better roads, better power supply for all Nigerians.
The Next Level manifesto has five prongs. One of them is human capital enhancement service. This is brilliant. It notes that, "Every child counts will make our students digitally literate in science, technology, engineering, arts and mathematics… all teachers will be retrained to deliver digital literacy". If this is translated to reality, Nigeria will be the future capital of knowledge economy in the region. It will pave way for a humane technocracy and make us peers of techno-savvy nations like India, Taiwan, Indonesia, etc.
Nigeria and all Nigerians cannot move to the next level without the emergency of many empathic leaders. Empathy is an antidote against marginalization. The woes associated with vulnerability and social alienation will reduce significantly in Nigeria if empathy becomes an active principle of governance. Empathy will make leaders to create functional social safety nets for those living on the cliff edge of penury and indignity. This may be the inspiration behind TraderMoni.
Some pundits have reduced TradeMoni to an infantile exercise in the art and science of empathic governance. Others see it as a dubious instrument of political capital enhancement. No matter how it is seen, it shows that power does not always deaden social conscience and the empathic impulses of men of affluence. However, it is important that TraderMoni evolves beyond doling out tokenistic palliatives, and start empowering the vulnerable to flourish materially.
Empathy creates a climate for inclusive and sustainable development. There is a degree of inclusive development that will remain elusive in Nigeria if our leaders do not master the art of seeing themselves in and through others. For example, if our leaders can see themselves in the urban-poor worker whose child is out of school, lacks access to quality healthcare; it will foster the formation of series of pro-poor polices that will ultimately enhance human capital development. Though the centrality of empathy to result-oriented servant leadership is well known, not all leaders make genuine efforts to cultivate it. Empathy cannot flourish when leaders have jaundiced views of their followers and their material condition.
Leaders who objectively monitor sociopolitical trends know that the politics of exclusion breeds fears of subjugation. Widespread fear of subjugation makes citizens to recoil from the bleak existential realities confronting Nigeria and take phantom refuge in tribal cocoon. When citizens are overwhelmed by a sense of exclusion from enterprises geared at making Nigeria better, it is difficult for them to think Nigeria first. It is easy for them to put their tribe and tribal interest above everything.
Nigeria is at the cusp of a new era. It is an era pregnant with zillions of opportunities to create a better economic order for all citizens. However, the emerging spectrum of opportunities cannot be optimally harnessed if our leaders fail to apply zero tolerance policy against all forms of exclusion. As a nation, we must demonstrate a greater appreciation of the fact that universal inclusivity has become a true measure of development. No matter how altruistic, innovative, noble, and novel efforts geared towards taking Nigeria to "the next level" are, they will amount to tilting at windmills if it leaves one citizen behind.
So, we must adopt a development rubric that is people-centered and all-inclusive. Nothing underscores the foregoing better than this: "Inclusive Knowledge Societies are the way forward, as they build on the sum of human ingenuity, technical innovation and the power of information and knowledge," according to UNESCO.
Great leaders are helpers deft at speaking the language of inclusion. It is their native tongue. Their hearts, heads, and hands are linked with those of the helpless. They inspire the vulnerable. They empower ordinary people to achieve extraordinary things. At this crucial moment of national transformation, we need leaders that are other-focused, not self-centered or scheming to promote divisive ethnocentric agendas. The kind of leadership that will propel Nigeria to her next level must be founded on multifaceted moral relationship, trust, mutuality, loyalty to humane ideals, and a common vision of an egalitarian society that celebrates diversity in all its dimensions, and eschews parochialism.