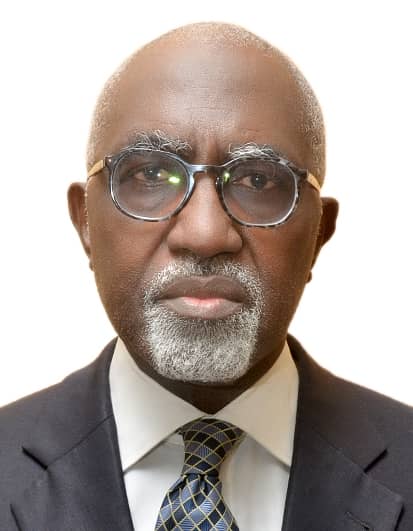 Former General Manager Public Affairs of Nigerian Ports Authority (NPA), Chief Christopher Abiodun Borha, in this exclusive interview with SHIPS & PORTS' Tosin Aribisala, applauds the Federal Government's port concession exercise, which he said has brought tremendous economic benefits to Nigeria, improved port efficiency and enhanced the welfare of dockworkers. 
Excerpts. 
As the spokesman of Nigerian Ports Authority (NPA) during the port concession exercise, how would you assess the outcome?
It is the best thing that has ever happened. There was a news story that you published where the President-General of Maritime Workers Union of Nigeria, during their contract renewal with the terminal operators, was full of praises for the concession exercise. I was shocked because these were the people that opposed us. These were the people that called it privatization. These were the people that called it throwing away government equipment. I actually made a comment on the news; I said 'wow'! This is a Pauline conversion; you know the conversation of Saul on his way to Damascus as recorded in the Bible. They are praising us now but to be honest, we should have done it sooner. The Nigerian Ports Authority was in charge of all activities on land; we were terminal operators, on water we were holding cargoes. We were the ones that would bring the vessels; we were the ones that would regulate. The activities were too much for us. We were good on water. As a matter of fact, NPA was still the best on water since 1956. Vessels have been coming in and out of Nigeria, and it has not been heard that any of them was grounded. Our channels have been maintained, improved, and free of wrecks, navigational equipment even if they are not the best; they are competitive. We have all the skills. Our pilots are there. Our engineers, our navigators, our mariners have deployed the best equipment in Nigeria for good water services. 
But we could not say the same thing on land. Protecting cargo was difficult; breakages and damages, stealing, then the cost; maintaining cargo handling plant and equipment. It was difficult to maintain the complement of cargo handling equipment. Turnaround time was hard, so when the suggestion came that why don't we give land operations to professional terminal operators when all things there were in existence and then again I want to praise President Obasanjo. I'm not sounding political here but Obasanjo backed it up with his administration. The World Bank said we should concession one or two terminals and then wait before doing the others, but the President said in Nigeria? If you do that, you will never do it again; do everything! It was the largest port concession in the world at that time. Almost 28 terminals if I am not wrong and we put it off. 
What was the result? Number one: the cost of running the port for NPA went down because the cost of plant and equipment, maintaining yards, cargo, you name it; they took it from us. Then secondly, the professionals that came are world-class terminal operators. They were able to do proper yard management. Their container tracking system was good. Their terminals were good, so they were able to handle cargo much better than we did. Of course, they too are subjected to regulations. NPA started making more money; revenue increased. It was indeed a win-win situation and it took almost 25 years before the Maritime Workers Union decided to say they are grateful for the development. I couldn't believe it when I read it. They opposed it; they fought us on all sides. We just had to convince them. But you know during a change, you have to face two major audiences. The toughest audience was the internal audience. The staff were scared they were going to lose their jobs. That was the downside. This is because once we stopped working in the port, it means we don't need mechanical engineers; it means we don't need technicians; it means we don't need too many security personnel at the port. So, out of these staff, it was only those we could adopt that we retained. In fact, a substantial number were paid off. Now, I look back and I am grateful to the administration that made sure everyone got their gratuity and terminal benefits. It was a relief.
Would you say the purpose of the port concession has been achieved?
It has been achieved 100%! That was where I started. We ought to have started it sooner and it is a lesson going forward. Don't do everything. That was what led me to the National Coast guard issue. You can't do everything. Stick to your area of competence. This is the law of comparative advantage. Stay where you have advantage over others. I am staying where I have advantage over others. I am a maritime man and even when I retired from the Port Authority, I became a maritime consultant. I deepened it. Why? This is because that's where I have an advantage over others. Not only was the port concession excellent, it should serve as a guide and it has served as a guide for ports development. Going forward now, the government does not say it wants to own the port; they'll tell you okay; public-private partnership. Lekki Port is a public-private partnership based on regulation. Again remember in anything you do, regulations are given. Some regulations are burdensome; you need to keep changing them over time. Every activity is absolutely based on rules and regulations rolled out by either economic or technical regulators, which is the Federal Government. So, the port concession model is now what is being used for port development. You'll bring in the private sector; bring in the competence; the knowhow. 
Have you discovered gaps since the concession took place and have these gaps been filled?
Again we are coming back to the regulatory climate. The only reason the (Nigerian) Ports Authority was able to handle the port concession was because of one line in the Ports Act. That line says 'the Ports Authority is permitted to take investment decisions for the benefits of Nigeria'. The Ports Authority is allowed to take the investment decision. That is what we have relied on to do the port concession and everybody has been saying that is not enough. Do a new Port Act; modernize it bringing it up to date to recognize the concession era to protect the investment of the private terminal operators. The new Ports Act, which was supposed to have been in place, is dragging. It has not yet been enacted into law. In my view, the gestation period is too slow. That's the major gap. It should be given the priority it deserves. 
Part of the gap also is that we were not as fast as the private sector. There are two major sectors. We have government sector decision-making and private sector decision-making. Private sector can make important decisions in two weeks but the government would take more than two years. As I've rightly given an instance of the new Ports Act. Another election is coming in two years; if the new Act is not enacted now, another new government coming would take his time to study it. The speed of the government regulatory process is slower and complex. That is what I see should be chipped away. The port access roads issue is another point calling for attention. Everybody saw it coming. Just like erosion, it doesn't happen one day; it creeps in gradually from a small pothole on the road and gradually, it starts widening. We saw this port access roads issue coming but it met with a relatively slow government decision-making process.
NPA retirees – those who were retired in 1991 – are still begging for payment of their gratuity, pensions and other benefits, What do you think is the problem causing the delay of the payment after 30 years?
You see, it was most unfortunate. Administrations come and go. We are talking around 1991. Around that time, a whole lot of processes were taking place. Did you know that there was a time when the staff strength of Nigerian Ports Authority was 26,000? They took a decision at that time that NPA will pay off and retire people who had disciplinary issues. So those who had queries were laid off and paid. Some of those people unfortunately must spend 15 years in service before they could be pensionable. Some of them spent 13 years, some 11, and some 10. However, after they left, the Ports Authority then reduced pensionable service to 10 years. So these people argued that they spent more than 10 years. 
If you even notice me very well, my reaction has been that of sorrow rather than analytical. Maybe we would have found an alternative then to compensate them. It is easy now for me to say but those who were taking the decisions were at the forefront. There was a committee at that time that was in charge of the pension issue. That time the staff strength was reduced from 26,000 to about 16,000. During the concession exercise, it further ran down from 16,000 to about 4,000. During a change period, things like these happen.
What is your view on the suspension of NPA Managing Director, Hadiza Bala Usman?
I have no comment. I am unable to give a comment. It would be better for people who are inside, looking out to make a comment because I don't have facts and substance. If I am a member of a committee there, I would but now I can't give a comment.
You recently suggested the creation of a Coast Guard to enhance maritime security. What informed this suggestion, considering that a new security architecture called the deep blue project has just been launched? 
What is the deep blue project? The deep blue project is a project. Who is going to carry out that project? Have you thought about it? Did you read the controversy that came when the Minister said 'well, I will ensure that this equipment is properly maintained because there was equipment that was bought in the past that was not maintained'? It became a controversial issue. Why was that? That was what led to, ah ah you would maintain all these equipment until the next two years, but when you are no longer minister, what happens then? 
So I'm taking a look at the global management infrastructure and I said the best way to go is to make these equipment somebody's responsibility; a professional responsibility. And if you go through the history, you would discover that we have gone through several phases. Check the Nigerian Navy's website as a background check; you'll see how they started. They started as a coastal force. It is still the Nigerian Navy that is best equipped to monitor our coast because it is what they have done. The role of the Nigerian Navy has now evolved from the coast to international waters. There is no year that the Nigerian Ports Authority would not release some funds to them to purchase some equipment. There was a time when a private company was engaged to assist in coastal defense, which was mandated to be reporting to NIMASA and everybody cried at that time. Now, they have cancelled that contract. There was another time NIMASA was asked to be in charge but security is not their responsibility. Maritime administration and safety is their primary responsibility. The safety of vessels, administration of waterways, removal of marine obstacles, monitoring coastal merchant vessels are their responsibilities, not security.
Do you think the maritime industry is getting sufficient government attention? 
I am a government man. If there is anything I know, I know the government. I am a public servant. You see, governance is difficult. This is because everything in government is important. Agriculture is as important as health. Can you decide to choose one and leave the other? Without transportation, agriculture would suffer. National security is important, road management is important. The notion of government is that everything is important. Therefore, the task of the government is how do we allocate scarce resources to equally competing sectors? That's the heart of government. Governments are forever juggling within limited resources. This is one of the major reasons why they bring in public private partnership to allow private sectors to come and help. Government cannot fund all. It is not possible. So on the premise, the government is trying to allocate scarce resources and scarce talent but I think the maritime sector is getting the attention it deserves.
Copyright Ships & Ports Ltd. Permission to use quotations from this article is granted subject to appropriate credit given to www.shipsandports.com.ng as the source.