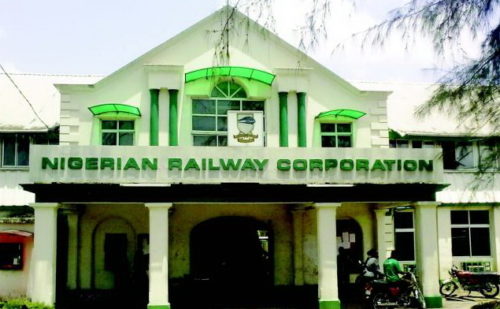 The Managing Director of Nigerian Railway Corporation (NRC), Fidel Okhiria, on Wednesday, said no staff of the state-run corporation would be retrenched under its "concession" arrangement.
He stated this at its quarterly meeting held in Lagos to facilitate interaction between the management and the workforce.
Okhiria said, "The concession will not affect our workforce; we will not downsize because such development is not in the arrangement.
"The whole process will follow the due process and nobody will be affected because we are still negotiating."
According to him, the discussion on the concession is going on between South African transport utility Transnet and NRC.
He said, "Well, through the agreement we are expecting to see a better rail service, an up and doing railway industry in Nigeria because they are expecting to raise $2.7 billion investment on the narrow gauge.
"And government itself even says we must give people employment and when the train services are expanded, more people will be engaged and spare parts will be manufactured locally.
"Don't forget that the minister (of Transportation) had said that for concessioning to take place, they must have an assembling plant and higher institution to train railway personnel."
NRC Acting Director of Administration and Human Resources, Anthonia Adara, in her remarks, urged the workers to work hard in running of the affairs of the corporation.
She explained that the quarterly meeting was established for the management to avail the staff members to air their views on some burning issues.
The Federal Government on May 24, 2017, entered into an agreement with General Electric for the narrow gauge railway concession in Nigeria.
GE was to invest $700 million on infrastructure with $2 billion on operation and maintenance but abandoned the deal, saying it had stopped the transportation section of its business.