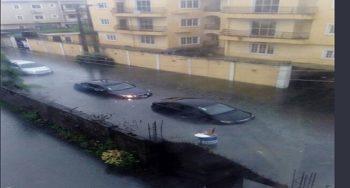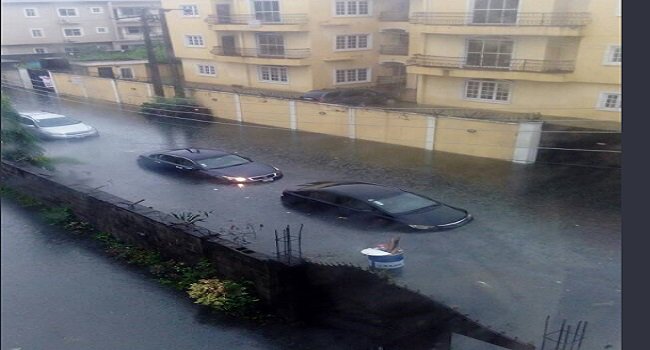 There was a time when rain was deemed a blessing by all; a time when people would clamour and even pray for rain. There was a generation of kids who enjoyed dancing in the rain at every opportunity. Then, a wet ground was a sign of divine approval and a possible sign of bounties to come. Those were the times when Lagos was planned for the population it accommodated. Sadly, the story started changing many years ago and administration after administration came but none could proffer a lasting solution to the problem of flood in the State. Weather forecasts hinted of torrential rains this year and one would expect that every stakeholder would listen to the voice of reason and adequately prepare for the likely unpleasantness that comes with the rains.
Many consider Lagos as a model city in Nigeria considering the level of business activities that characterises the city, the many elitist estates and generally the boisterous lifestyle Lagosians radiate. The Governor, Akinwunmi Ambode, confidently declared in 2016 on the TV show, Lagos Global, that if Lagos were to be a country, it would have been the 5th largest economy in Africa with a GDP that is more than that of Kenya and Ghana combined. This is no surprise since the State is often touted as the commercial nerve centre of West Africa. The Economic Confidential Annual States Viability Index (ASVI) reveals that Lagos State with an Internally Generated Revenue (IGR) in excess of 300billion naira generates more than 31 states combined. This is to show that the State is not in want of funds to execute any project it chooses.
So the question is: why has it become impossible to address the problem of flood in Lagos? The Governor recently claimed that the former President, Goodluck Jonathan denied the State the ecological fund due to it; but we also understand that the National Economic Council approved N2billion each for 19 States, including Lagos, earlier this year. How then can the 5thbiggest economy attribute its inability to deal with flooding to the denial of ecological fund? We can proudly boast that Lagos is blessed with technocrats running the affairs of government, which suggests that they possess adequate understanding of the immediate and systemic causes of the flood. Yet, we keep reclaiming land for the construction of expensive apartments without commensurate plan to prevent and mitigate the attendant flood. The Lekki axis that is often worst hit by the flood is surrounded by waters, including the Atlantic Ocean, and therefore requires properly connected drainage system with massive canals to curb this carnage bedevilling the State, but the reality on ground is far from the solution.
The recent flood that ravaged the State has undoubtedly resulted in economic loss for many businesses that had to shut down for the day. Similarly, individuals whose vehicles were submerged in the flood are being compelled to expend unplanned funds to fix their vehicles. Let us for a minute imagine that what happened on Saturday July 8th happened on a Monday when people had left their homes for work. Imagine the magnitude of economic loss that would be to the State. Let us admit that the 5thlargest economy in Africa could bear the one day economic loss, what about precious lives that could have been lost to the flood? Imagine that school children were on their way to school on a week day?
Our government officials in Lagos really need to be more responsive and aggressive about dealing with the flood. As a matter of urgency, let there be mobilisation of relevant agencies to clear and dredge the canals in Lagos. If we need to pull down structures to make way for the water to express itself, I think it is worth the effort. We should not wait till the time we begin to lose lives to flood. There is also need for massive campaign against uncleanliness as we see in some environment. How an individual would see rain as an opportunity to empty a full litterbin into a flowing canal obviously shows an unfathomable level of ignorance. Yes, there are campaigns on radio stations and selected TV stations but the government needs to treat this as an emergency working with other stakeholders like religious institutions and educational institutions. Let organisations encourage volunteers to engage in community efforts that will lead to a cleaner environment.
To overcome this challenge requires collective effort, which must be spearheaded by the government. It is better we start now before a supposed regular flood transforms into another Tsunami. And please do not say it cannot happen!