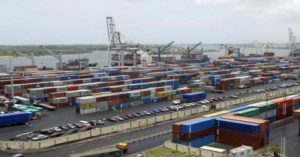 As the year gradually draws to a close, port users who were expectant that import volume will peak at this time of the year are afraid that if the ports will remain this empty at this period, then it is an alarm signal as it foretells what Nigerians will go through in 2017.
Investigation by SHIPS & PORTS DAILY shows that port users are already feeling nostalgic about the previous administration when the problem of the port was how to combat congestion. Now the reverse has suddenly become the case.
A port user, Frank Omale told SHIPS &PORTS DAILY that the problem the country is experiencing at the port is man made because the "so called government officials" came together to put together this policy in the name of regulation.
"The same government that made this policy could reverse it. It should do more than put people through pain. While it is good that we should not import everything, it is also good that we apply wisdom in matters of policy. This is why the port is empty at this time of the year. It is frightening," he declared.
At Apapa and Tin Can Island ports in Lagos, SHIPS & PORTS DAILY saw some importers and agent expressing the same fear.  An agent who described himself as Blessed Okpara said that if things continued like this next year, he will return to his village to farm because "my family will die of hunger".
Most of those who spoke expressed misgivings about the ability of the present government to turn around the fortunes of the country if the ports remain like ghost towns at year end.