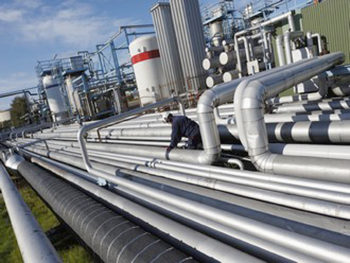 Head of Energy Research EcoBank Group, Dolapo Oni has given reasons why Nigeria does not have enough investments in the gas sector. According to him, Nigeria has about 185 trillion cubic feet of proven natural gas reserves and information from the United States Geological Survey (USGS), shows that the country could be seating on over 600 trillion cubic feet of undiscovered natural gas reserves.
However, he said that investments in the gas sector have been held back by several reasons, chief among which is the lack of proper regulation.
"The gas sector is still regulated by the associated gas framework agreement (AGFA) of 1991 and 1992. The National Gas Master plan drafted in 2008 is yet to be fully implemented. The PIB could help provide more clarity on gas regulations but is yet to be signed into law and some of the amendments that have been made are yet to be made public.
"Pricing is a critical issue in the segment as investors need a price that covers the cost of investments and offers a good return to invest in gas production. On the banking side, I think financiers are always keen to first see good and credible parties that are ready to offtake the gas. This is because there's really no profitable way to store gas in its raw gaseous form so it can only be produced when there is offtake or it can be converted to another form.
"The alternative for associated gas is flaring. Thus companies have to find off-takers with the financial capability to cover repayments for the gas. This is an issue for even the power sector at the moment, which is meant to be the major domestic off-taker for natural gas. LNG projects in West Africa are facing major competition with shale gas in the US, which has made gas supply cheaper than a price at which West Africa can supply. Thus most of the LNG out of West Africa is Europe facing and then the balance goes to Asia," he noted.
The Head of Energy Research said that in recent months, China and South Korea have intensified purchases from West Africa. "But even this is likely to be a short to medium term increase, which is likely to fall when LNG projects come online in Australia and East Africa. Whereas, there's a huge market for gas in the domestic market that remains unfilled. Thus, it's not really financing that's stalling LNG projects in Nigeria. It is more about the economics of the market," he declared.  
Copyright 2017 Ships & Ports Ltd. Permission to use quotations from this article is granted subject to appropriate credit given to www.shipsandports.com.ng as the source.