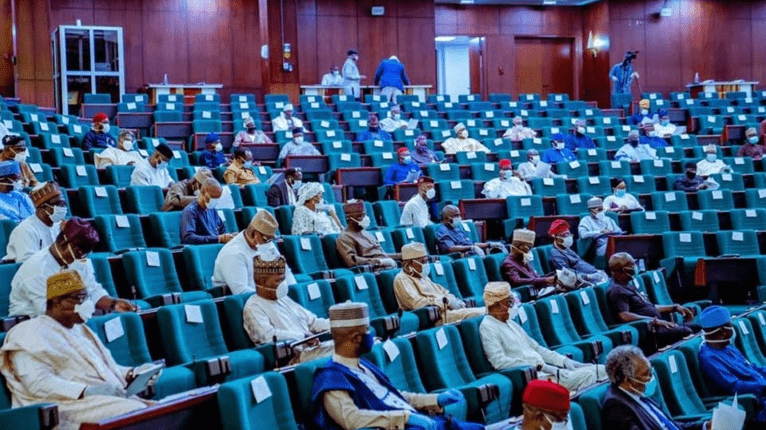 Members of the House of Representatives were on Thursday divided over a bill to create the University of Transportation in Daura, Katsina State where President Muhammadu Buhari hails from.
Majority of the members who spoke on the bill, however, rejected a plea to stop bills seeking the creation of tertiary institutions amid cash crunch, noting that they promised their constituents tertiary institutions during campaigns.
The member representing Ihiala federal constituency of Anambra State, Ifeanyi Momah had in his contribution to the debate  urged the lawmakers to upgrade the National Institute of Transportation Technology (NITT) Zaria to a federal university, as against creating a new institution.
"I'm just thinking aloud because we have the NITT – Nigeria Institute of Transport Technology – in Zaria. When there is an institute of transport technology, which deals with the science of transportation itself, why are we now looking at establishing a Federal University of Transportation? We can amend the enabling law – the Act – and upgrade the NITT to a federal university.
"Why I am saying this is that the constant proliferation of universities in our country is not helping us. That is the truth. We have so many universities here and there. We have so many university bills and at the end, when they are approved, we will be talking about funding – no funding," Momah said.
The speaker, Femi Gbajabimila said there was a need to strike a balance between what they felt was right and the expectations of their constituents.
Gbajabiamila noted that the House would consider putting stringent conditions for the establishment of universities in the Nigerian Universities Commission (NUC) bill to prevent the proliferation of universities in the country. 
"There is a balance between demands by constituents and what is good — when we know what is right. I get your point. But for me, I think this matter will be resolved when we pass the NUC bill, where perhaps, we can make the establishment of universities more stringent. Otherwise, you will run into a situation where a state government or whoever will just come, get a building or three buildings together and say they want a university," he said.
"The stringent measures will be in place until such a time when the government is no longer funding universities, then you can have 200 in your state. That is the business of the university, not the business of the government," he said. 
Gbajabiamila had during the debate on a bill to establish the proposed university urged members of the House to agree to suspend all tertiary education establishment bills in line with the recommendation of the Academic Staff Union of Universities (ASUU).
Copyright Ships & Ports Ltd. Permission to use quotations from this article is granted subject to appropriate credit given to www.shipsandports.com.ng as the source.