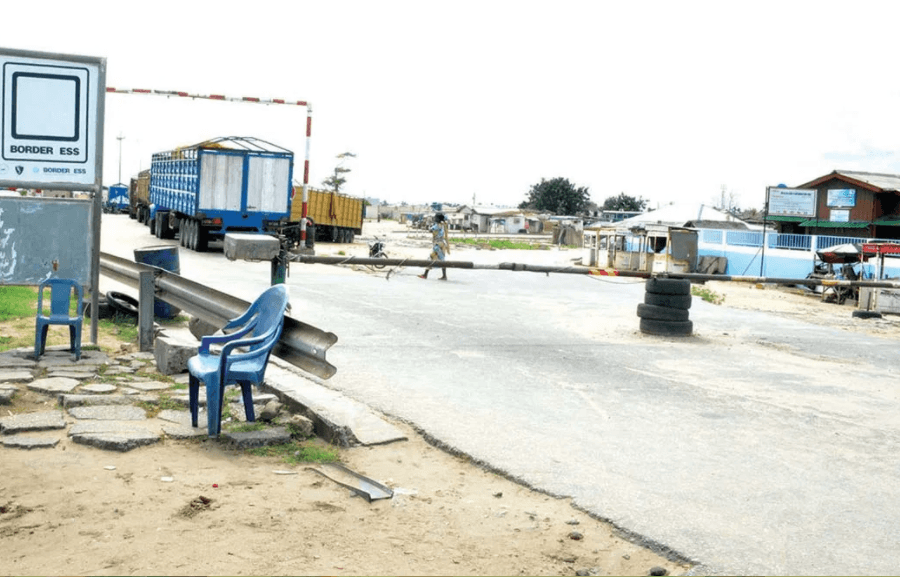 The House of Representatives on Wednesday voted against a motion seeking to reopen all land borders in Nigeria.
The motion sponsored by 11 lawmakers wanted the government to reopen the borders that are still close and invest more in security and surveillance along the routes.
Kolawole Lawal from Ogun State, lead sponsor of the motion, specifically asked the government to reopen the Nigeria-Benin Republic border at Idiroko in Ipokia LGA of Ogun alongside the others yet to be reopened.
Nigeria's land borders with neighbouring countries, especially Benin Republic in the southwest, were shut on the orders of President Muhammadu Buhari in August 2019. However in December 2020, the President ordered the reopening of four land borders namely Seme, Illela in Sokoto, Maigatari in Jigawa and Mfun in Cross River.
Investigations show that while the borders in the southwest were shut, those in the northern part of the country remained open.
The Federal Government hinged its decision to close the borders on the need to control smuggling of small arms and other contrabands.
However, President Buhari in March this year admitted that the border closure did not reduce smuggling as more small arms entered Nigeria during the 15-month period of the closure.
While making arguments in support of the motion on Wednesday, Lawal said, "The government's decision to ban illegal importation of food items under the guise of border closure has not increased farmers' food production as the country is experiencing food inflation.
"The decision to stem smuggling of goods through the closure of land borders has increased food smuggling and other prohibited items as well as other crimes, thus raising questions about the measure's effectiveness and the actual reasons for the decision."
The lawmaker also said the border closure has "profound repercussions" on the free trade agreement signed by African countries to help remove the continent's trade barriers.
A number of his colleagues supported the motion, calling on the government to reopen the border in the state and all others still closed across the country.
But Rotimi Agunsoye from Lagos argued that the borders have not been effectively closed. He said for the border closure to achieve its intended goal, due diligence must be done.
Speaker of the House, Femi Gbajabiamila, said the government has been able to record some achievements with the border closure, adding that such would not have been the case if they were open.
He then put the motion to a voice vote after which a majority of the lawmakers voted against it.