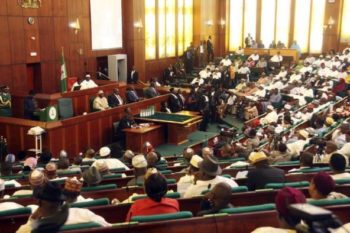 House of Representatives on Thursday passed the N7.441 trillion 2017 Budget. President Muhammadu Buhari presented the 2017 budget before a joint session of the National Assembly on December 14, 2016.
However, the 2017 Appropriation Bill presented by the Chairman of the House Committee on Appropriation, Mustapha Dawaki and passed by the lawmaker, was N143 billion higher than what was presented to the National Assembly by President Buhari.
The Green Chamber suspended the business of the day and dissolved into the committee of supply for the consideration and passage of budget with its 12 attached clauses.
There was only one complaint as the Speaker of the House, Yakubu Dogara, took members through a clause-by-clause consideration of the bill.
Members also protested the N84.7 billion Recurrent and Capital budget of the Office of the Secretary to the Government of the Federation (SGF).