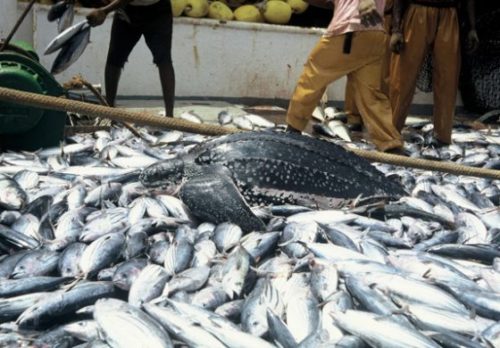 The House of Representatives on Tuesday, resolved to set up an ad hoc committee to probe all licences granted for fish importation within the last one year in the country.
This followed a motion moved under matters of urgent national importance by Rep. Jonathan Gaza (PDP-Nasarawa), who called for an investigation into the recent issuance of licences for fish importation in Nigeria.
Gaza, while moving the motion, explained that in the last few years, Nigeria had gone through a recession and had recovered largely due to the diversification of the nation's economy, especially by promoting agriculture.
He said calls have been made by various stakeholders for the ban on fish importation into the country due to its adverse effect on the local fishery industry.
He expressed worry that despite various pronouncements by the Federal Government to ban fish importation to encourage local farmers, licenses were still issued to importers.
He said, "Fish importation is not sustainable and if the Federal Government does not urgently look into the matter and rescind its policy on the issuance of licences for fish importation, it will continue to bring about backward integration in the nation with people not being able to set up fish farms or employ people and create jobs."
Contributing to the motion, the Deputy Speaker, Lasun Yussuff, said it was imperative for Nigeria to be able to export the nation's agricultural produce in order to generate foreign exchange.
The motion was unanimously adopted by the lawmakers when it was put to a voice vote by the Speaker, Yakubu Dogara.
The House, therefore, requested the Federal Ministry of Agriculture and the Bank of Agriculture to provide incentives to local fish farmers that would boost production.
It mandated that an ad-committee be set up to conclude the assignment within two weeks and report back to it for further legislative actions.