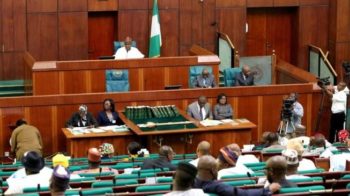 The House of Representatives has proposed a phased ban on importation of fish and fish products in the country.
At its plenary session on Wednesday, the house proposed that a framework should be put in place to make Nigeria self-sufficient in fish production in the next two years.
A motion on the matter was introduced by Tasir Raji, a lawmaker from Lagos state.
Raji said the motion seeks to gradually phase out importation of fish into the country and not its outright ban.
He added that fish production, which contributes "about four percent" of the nation's gross domestic product, has remained "largely" underdeveloped.
He said Nigeria has over the years resorted to the importation of fish to meet the deficit of 1.9 million metric tonnes domestic supply and in so doing, spends about $625 million on fish importation annually.
He also said there is need for the nation to attain self sufficiency and food security in the country.
Contributing to the motion, Sergius Ogun, from Edo state, said in addition to the ban, the various agencies established to regulate fish production in the country should be made to wake up to their duties.
"There is no reason why we should be importing fish in this country. In addition to self sufficiency in food production, it will also aid in the protein intake in the country," he said.
Also speaking on the motion, Buba Yakubu, from Adamawa state, described the motion as timely.
He said the ban will aid in increased private sector investments in the fisheries sub-sector.
He said: "Our major problem in Nigeria is your unemployment. This ban will take care of 50 percent of this unemployment. And Nigeria is one of the countrirs with the best environment for fish farming."
The house, therefore, resolved to mandate the relevant government ministries and agencies to develop a policy framework for the implementation of the phased ban.
Copyright Ships & Ports Ltd. Permission to use quotations from this article is granted subject to appropriate credit given to www.shipsandports.com.ng as the source.