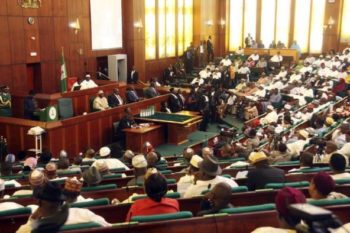 After a two hour debate on three related Bills to the Petroleum Industry Bill, otherwise known as the PIB, on Thursday, members of the House of Representatives set up an adhoc committee to midwife the oldest Bill in the National Assembly to fruition.
The three Bills which border on governance, host communities and regulatory frameworks passed second reading after a robust debate on each of the bills by members.
At the end of the dabates, the presiding officer, Speaker of the House, Yakubu Dogara announced a 15-man adhoc committee to be headed by the Chief Whip of the House, Rep Alhassan Ado Doguwa, APC, Kano in line with the tradition of the House that the Whip must head such a committee.