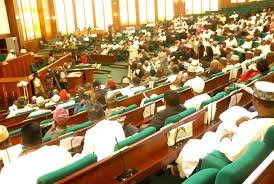 The House of Representatives yesterday summoned the Nigerian Content Development Board (NCDMB), the Nigerian National Petroleum Corporation (NNPC) and the National Petroleum Investments Management Services (NAPIMS) over the alleged increasing violation of the country's local content law.
The Department of Petroleum Resources (DPR) was also summoned by the House.
In a resolution lawmakers passed in Abuja, they observed that foreigners were taking over oil and gas contracts in the country in violation of the Nigerian Oil and Gas Content Development Act, 2010.
Members noted that while the law granted Nigerians the "right of first refusal" in oil and gas sector contracts where they had the competence to do such jobs, the law was observed more in breach by regulatory authorities like the local content board and the NNPC.
The House resolution added that such contracts or jobs included award of oil blocks, oil field licences, oil lifting and "all projects for which contract is to be awarded in the Nigerian Oil and gas industry."
The sponsor of the motion on the subject, Lovette Idisi, informed members that Section 3 of the Act in particular was frequently violated with the consequence that some foreign companies failed to execute contracts that could have been easily executed by Nigerians.
Part of the motion reads, "The House deplores the practice where oil and gas contracts are awarded to foreign companies without any visible efforts to execute the contracts for upwards of three to four years, to the detriment of indigenous companies, and with dire consequences for the nation's mono-product economy.
"Concerned that despite the provisions of the local content law, rather than award contracts to indigenous companies, the regulatory agencies have left the rigs to rot.
"For instance, out nine swamp rigs, only two are functional; out of 37 land rigs, only 15 are working; and none of the six jack-up rigs is working."
To worsen the situation, the House noted that Nigeria was losing "substantial revenues " due to the non-drilling of an average of four wells per annum since 2008.
"This should have been yielding 3,000 barrels per day, but because of the non-compliance by the relevant authorities, this is not being achieved", the House stated.
In a separate resolution, the House also deplored the activities of the regulatory agencies in delaying the completion of processes for straddled oil and gas fields.
The House said such delays had resulted in companies losing much of the revenues that would have accrued to them from their investments
Copyright Ships & Ports Ltd. Permission to use quotations from this article is granted subject to appropriate credit given to www.shipsandports.com.ng as the source.