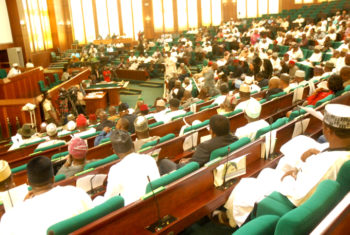 The House of Representatives has threaten to issue warrant of arrest against the chief executives of some major oil companies for failing to honour its invitations.
The oil companies include Total Nigeria Plc, Mobil Nigeria, NIPCO, Forte Oil, Oando and MRS among others. They are being investigated for alleged indebtedness and criminal acts of sabotage.
Chairman of the ad hoc committee mandated to carry out the investigation, Abdulahi Gaya on Wednesday expressed concern over the attitude of the affected CEOs that have consistently failed to either honour the committee's invitation or failed to provide requested documents.
He said, "Before we started this investigation, what we did as a committee was to sit down to digest and see the best way out and fortunately for us, so far we have recovered a lot of money, huge amount of money.
"We called PPMC to give us information on the outstanding of oil marketers and they came and told us. We then sent letters to 17 oil marketers to send in documents and tell us their own part, the outstanding.
"We also requested that they come and defend it but instead of doing that, they are sending representatives. Why are they sending persons that are not part of their organizations?"
According to him, the investigation was to ascertain the veracity or otherwise of the claims of the Petroleum Product Marketing Company (PPMC) as well as the oil marketers who are the actors on the matter with a view to ensuring that the Nigerian government was not shortchanged in anyway.
Gaya, who revealed that 50 percent of the debts arising from default by oil marketers have been recovered, however did not disclose the actual amount recovered so far.
Copyright Ships & Ports Ltd. Permission to use quotations from this article is granted subject to appropriate credit given to www.shipsandports.com.ng as the source.