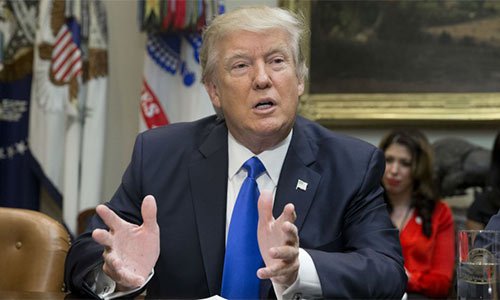 A group of 14 Republican Senators have urged US President Donald Trump to support the implementation of the International Maritime Organisation (IMO) 2020 regulation on curbing sulphur emissions from ships.
The Senators wrote in an open letter that the IMO sulphur cap regulation will bring global standards more in line with American requirements that US marine fuel producers are already equipped to meet, allowing the US to be a global leader while also benefitting the environment.
On 1 January 2020, the IMO will implement its revised global sulphur standards on marine fuels, changing the maximum allowed sulphur content from 3.5% to 0.5%.
"The US refining system is complex but has the flexibility to meet consumer needs. With more than a decade to prepare, our nation's refiners have heavily invested in infrastructure upgrades to meet the expected global demand for these low sulphur fuels. Any attempt by the US to reverse course on IMO 2020 could create market uncertainty, cause harm to the US energy industry, and potentially backfire on consumers.
"Additionally, many foreign refiners lack the complexity required to process heavy crude oil into IMO-compliant fuel and could turn to US-produced low sulphur crude, increasing domestic oil exports. On the other hand, global competitors are likely to see demand and prices drop for their heavy crude.
"Timely implementation of the IMO 2020 standards will bring tremendous advantage to our country and serve as another success story in your mission to achieve American energy dominance. These standards will benefit workers, consumers, manufacturers, and the country as a whole," the Senators said in the letter addressed to President Trump. 
The letter is believed to be in response to earlier media reports that the Trump administration was considering ways to delay the IMO 2020 implementation date due to its potentially higher fuel prices that could bear a negative impact ahead of the November 2020 US Presidential elections.  
Copyright Ships & Ports Ltd. Permission to use quotations from this article is granted subject to appropriate credit given to www.shipsandports.com.ng as the source.