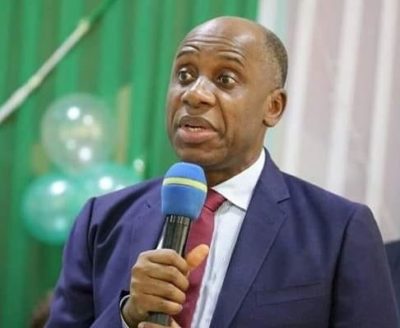 More than one month after leaving office, the official website of the Federal Ministry of Transportation (FMOT) still recognizes Rotimi Amaechi as Nigeria's Minister of Transportation.
The website also recognizes Hadi Sirika as the Minister of State for Aviation. 
Both Amaechi and Sirika left office on May 28, 2019 at the end of the first four-year tenure of President Muhammadu Buhari. 
Buhari has not appointed new Ministers to fill the positions.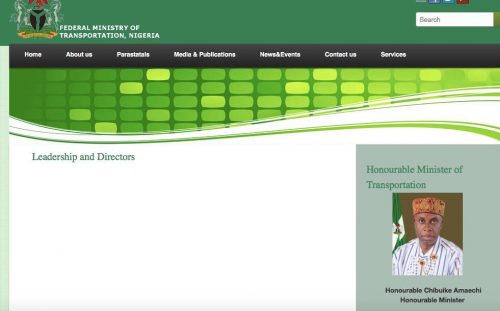 Amaechi and Sirika's names and photographs were conspicuously displayed on the ministry's website, www.transport.gov.ng, which was accessed early this morning. 
Also, in the offices of some maritime agencies in Lagos visited by SHIPS & PORTS on Tuesday, Amaechi's pictures were conspicuously displayed as the country's Minister of Transportation.