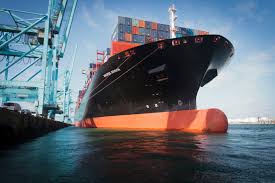 By Jite Eriabie 
Dutch port of Rotterdam informed that port dues will rise by 1% per year for the next three years.
Over the recent period, fixing the development of port dues for three years has provided the market with a lot of clarity, according to the port. Therefore, after constructive talks, the Port of Rotterdam Authority, Deltalinqs, VRC and VNPI have again decided upon a multi-year agreement.
Rotterdam is using this conservative rate of increase in port dues to up its competitive position among the surrounding seaports. The Port Authority adopted these specific measures to strengthen Rotterdam's position as a container hub.
Over the coming years, the port dues for tankers carrying crude oil will again be set at 1.5% below the overall increase, as was the case in the preceding period. This means the difference between port dues charged on crude and, for example, those charged on mineral oil products will be further reduced. The inland shipping dues will rise by 1% per year for the next three years.
The Port Authority, Deltalinqs and VNPI have fixed rules on how the port dues rate is set each year. Through structured market consultation, the sector is meeting the government's desire for self-regulation of the port dues. Among other things, this consultation takes inflation, market conditions and economic development into account. The port dues apply to the seaports of Rotterdam, Schiedam, Vlaardingen, Maassluis, Dordrecht and Moerdijk.
In 2016, the Port Authority received EUR 295 million in seaport dues and EUR 14 million in inland port dues. 
Copyright Ships & Ports Ltd. Permission to use quotations from this article is granted subject to appropriate credit given to www.shipsandports.com.ng as the source.