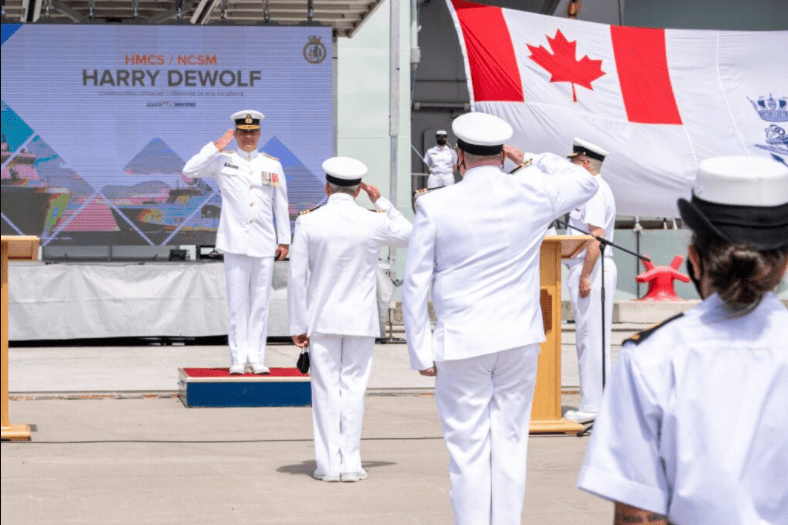 The Royal Canadian Navy (RCN) has commissioned its first new ship in nearly 25 years.
The ship, HMCS Harry DeWolf, is the first of six Arctic and Offshore Patrol Ships (AOPS) set to be delivered to the service over the coming years. The vessel is the Royal Canadian Navy's first ice-capable vessel since the former HMCS Labrador was transferred away from the Department of National Defence in 1958.
The Navy said the new class of ships will bring new capabilities and a renewed focus on operations in the Arctic region.
HMCS Harry DeWolf was constructed by Irving Shipbuilding in Halifax, Nova Scotia, where the commissioning ceremony was held over the weekend.
"Tradition reinforces operations, and events like our commissioning ceremony draw inspiration and purpose from our own recent milestones, and from all of those that contributed to the National Shipbuilding Strategy. This ceremony is about all of us celebrating our contributions in a formal setting," said Cdr Corey Gleason, HMCS Harry DeWolf's first commanding officer.