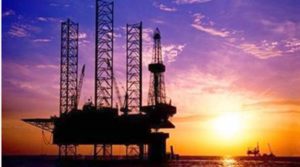 Russian oil production edged down to 11.00 million barrels per day (bpd) in April from 11.05 million bpd in March, just short of full compliance with the targets of a global deal to cut oil output, Energy Ministry data showed on Tuesday.
The Organization of the Petroleum Producing Countries (OPEC) with Russia and other leading oil producers agreed to cut oil production by almost 1.8 million bpd in the first six months of this year to tackle bloated inventories and prop up weak prices.
Of that amount, Russia undertook to reduce its output by 300,000 bpd by the end of April to a target of 10.947 million bpd from a 30-year high of 11.247 million bpd in October.
In April, its compliance with its target was 95.2 per cent.
In tonnes, oil output in April reached 45.002 million versus 46.739 million in March.
Investors are now focusing on whether the OPEC and other producers will extend cuts into the second half of the year.
OPEC states and others meet on May 25 to discuss the issue.
Russia has yet to state publicly whether it backs an extension but has said it was studying the market and had held talks with some OPEC ministers to determine its position.
Rosneft, Russia's largest oil producer, contributed the most to Moscow's cuts last month with a 1 percent reduction from March.
Almost all other Russian majors, apart from Gazprom Neft, also curtailed output in April.
Gazprom Neft, the oil arm of Russian gas giant Gazprom, ratcheted up oil production in April by 2.9 per cent as it continued to pump more from its newly launched fields.
Smaller producers cut output by 2.1 per cent.
Russian oil pipeline exports in April rose to 4.736 million bpd up from 4.415 million bpd in March.
Natural gas production was at 54.17 billion cubic meters (bcm) last month, or 1.81 bcm a day, versus 58.79 bcm in March.