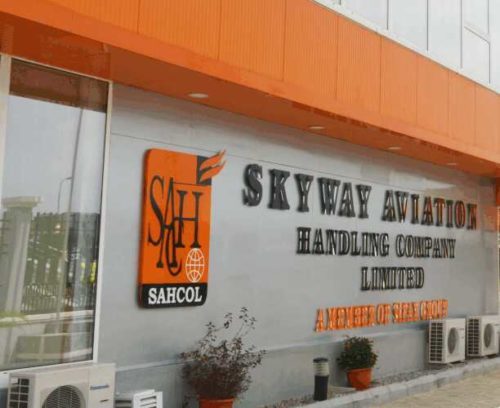 The Managing Director, Skyway Aviation Handling Company (SAHCO), Basil Agboarumi, has said his company is being underpaid for the services they render.
Agboarumi who disclosed this during a media tour of SAHCO facilities said the company did not increase its rates despite the 2016 recession and inflation rising to double-digit.
He said, "We are underpaid for the services that we render as a ground handling company. For a very long time, handling business in Nigeria has been static despite the inflation in the country over the years."
"We have huge facilities that we need to service and maintain regularly and we still have other running costs that we have to handle. The ground handling companies need to survive. Our charges are not commensurate with our services."
SAHCO had on November 5, launched an initial public offering (IPO) to divest 49% of its equity in line with the contract signed with the Bureau of Public Entreprises (BPE).
According to the management, 10% of the shares will be divested to the staff of the company. The company also says that it is hoping to raise N406 million from the IPO.
SAHCO was formerly known as Skypower Aviation Handling Company Limited before it was privatized in December 2009 as part of the Federal
Government's enterprise reform agenda aimed at managing the privatized companies for efficiency and enhanced profitability.
The company was acquired by SIFAX group as one of its conglomerates and currently has Taiwo Afolabi as its Chairman, Board of Directors. 
Copyright Ships & Ports Ltd. Permission to use quotations from this article is granted subject to appropriate credit given to www.shipsandports.com.ng as the source.