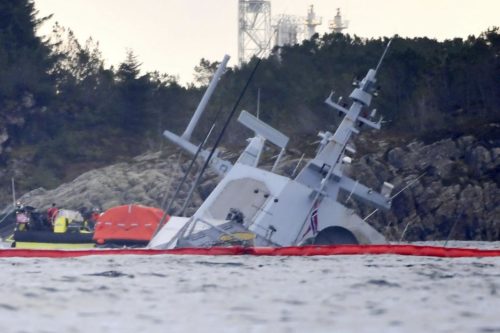 An attempt at salvaging the Norwegian navy frigate that collided with an oil tanker off the Norwegian coast last week seems to have failed as the vessel sank further on Tuesday and was almost completely submerged, pictures taken by the Norwegian Coastal Administration showed.
The Norwegian military has been working since Thursday to attempt to salvage the ship by tethering it with several wires to the shore. Some of these had broken, Norwegian tabloid VG reported on Tuesday.
The ship was stranded off Norway's west coast early last Thursday after it collided with an oil tanker that had left the Sture oil terminal. The facility was shut for several hours as a result.
Eight Navy staff, out of a total crew of 137, were lightly injured in the accident.