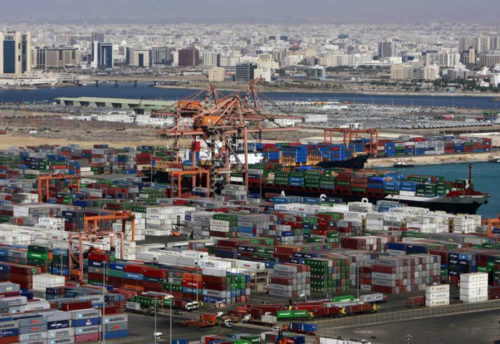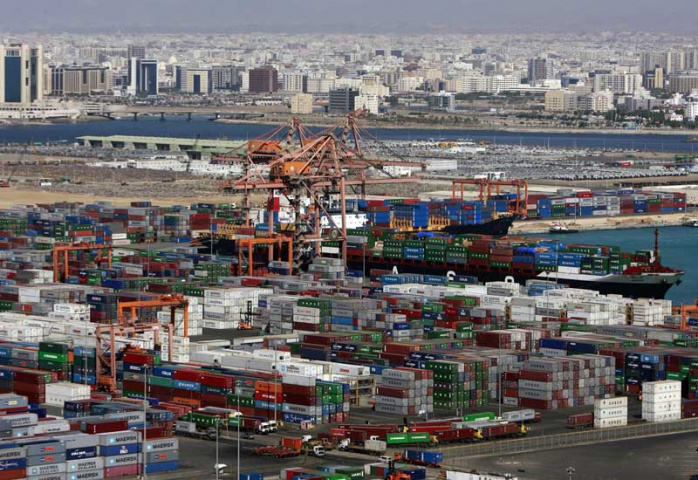 Mawani, the Saudi Ports Authority, will reduce container time at its ports to three days by 2020 even as it plans to more than double handling by 2030, as part of the kingdom's broader drive to generate efficiencies in the economy.
"What's more, the share of Saudi ports handling transshipment containers will be increased, the production capacity within the terminals will be optimised, and new horizons will be opened for promising investment and commercial partnerships," said Mawani president Saad bin Abdulaziz Al Khalb, the official Saudi Press Agency reported.
Saudi Arabia, the world's largest crude exporter, is looking to diversify its economy by developing non-oil sectors as part of its Vision 2030 programme.
Earlier this year, the government pledged to spend 100 billion riyals (Dh97.9bn) in 2019 and 2020 as part of a massive industrial strategy aimed to wean the kingdom off oil, create 1.6 million jobs and attract as much as 1.6 trillion riyals in investment by 2030.
The National Industrial Development and Logistics Programme (NIDLP) covers 42 initiatives for creating local commercial activity in key sectors that include mining, logistics, and various other industries, the kingdom's Energy Minister, Khalid Al Falih said at a conference in Riyadh to reveal the programme.
During the event, 37 agreements worth $53bn were signed and 29 others worth $960 million were announced. These are in addition to more than 25 deals that were signed during the Future Investment Initiative 2018, with a total value of around $210bn, of which $165bn are under the NIDLP programme.
By 2030, the programme wants to boost the contribution of these four sectors to $320bn and increase the volume of non-oil exports to more than $260bn, according to a statement from Saudi Arabia's Council of Economic Development Affairs.
Mawani, as part of the larger strategy, has plans to reduce average custom times across all Saudi ports to 24 hours from 14 days.
The authority last month issued the first licence for foreign investors to participate in the maritime agency activities across all of its ports.
Saudi ports handled more than 40 million tonnes during January and February, a 10 per cent increase over the same period last year. The total number of inbound and outbound containers during the same period was 1.1 million, an increase of 6.18 per cent for the same period last year.
Source: The National