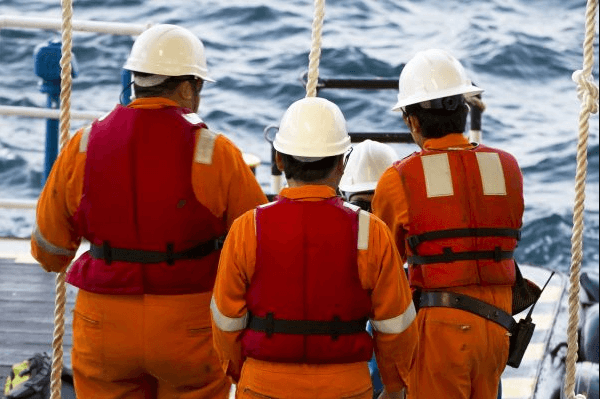 The Seafarers Happiness Index report for the first quarter 2022 recorded happiness levels dropping across all categories to hit an eight-year low.
The index, published by the Mission to Seafarers, fell to 5.85 from 6.41 as seafarers were hit by the continued impact of COVID-19, the war in Ukraine and contractual concerns.
The report said that seafarers were already reeling from the tightening of COVID-19 restrictions as the Omicron variant spread, as seen in previous Seafarer Happiness Index reports, and were then further impacted by the war in Ukraine.
"We heard from seafarers who were concerned about their families and worried by tensions on board. Initially, there were hopes that relationships on ships with mixed nationality crews would not be too badly impacted. Indeed, there were many Russians and Ukrainians actively working together to try and ensure that relationships did not suffer, and that life on board could continue as "normally" as possible," said the report.
"Alas, as the war has raged, and as news has reached vessels, that veneer of normality and continued camaraderie has been sorely tested, and in some cases destroyed. We heard some reports of Masters and Chief Officers unable to exchange work-related information or refusing to speak to each other. That has a very concerning implication not only for social cohesion on board, but safety too."
Reports of rising tensions have also come from crew members from Ukraine, Poland, Romania and Bulgaria.
"It seems the conflict in Ukraine threatens to destroy the delicate social fabric on board many vessels," said the report.
The tensions add to the now-familiar pressure of shore leave disruption and restrictions from COVID. Contractual issues like contract extensions, lack of knowing when sign offs will happen, and fears of abandonment were raised by some respondents. Internet connectivity remained a key issue; the report stated that crews with good internet access were the happiest crews by far.
Secretary-General of The Mission to Seafarers, Revd Canon Andrew Wright, said, "It's hugely concerning to see seafarer satisfaction decline quite significantly in our latest Seafarers Happiness Index report, though unsurprising. With the continued threat and disruption of COVID-19 and the Russia-Ukraine conflict, seafarers face unprecedented challenges, which are exacerbated by restrictions on shore leave and crew changes.
"We hope that through the rest of 2022, organisations will take further meaningful steps to improve the welfare of crews and help boost seafarer happiness. With financial backing and compassionate leadership, there are still actions that they can be taken to improve seafarers' quality of life. It is important to listen to and learn from seafarers' experiences, to not only empathise with them, but work together to find practical solutions that will improve life at sea."
Copyright Ships & Ports Ltd. Permission to use quotations from this article is granted subject to appropriate credit given to www.shipsandports.com.ng as the source.