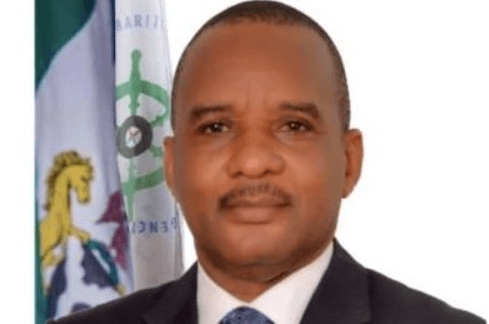 Nigerian seafarers have lamented the non-recognition of the Certificate of Competency (CoC) issued to them by the Nigerian Maritime Administration and Safety Agency (NIMASA) in the international maritime community. 
A CoC is a mandatory document required for mariners to work on ships. The certificate ensures that the concerned seafarer has sufficient knowledge and skills to sail on ocean going vessels.
O February 23, 2022, SHIPS & PORTS reportedly exclusive in February that the Maritime and Coastguard Agency of the United Kingdom has approved the Certificate of Competency (CoC) issued to seafarers by the Ghana Maritime Authority (GMA), even as the agency has continued to reject the CoC issued by Nigeria.
In a recent post on LinkedIn, the Ghana Maritime Authority said it had signed a Memorandum of Understanding (MoU) with the Maritime and Coastguard Agency of the United Kingdom to enable its seafarers serve on UK-flagged ships.
"Ghana Maritime Authority (GMA) is happy to announce that from now onwards, seafarers who acquire Certificate of Competency (CoC) issued by Ghana Maritime Authority and for that matter, the Republic of Ghana, can work on UK and Red Ensign flagged vessels and vice versa," GMA stated.
The post was greeted with commendation by Ghanaian seafarers and members of the maritime community in that country.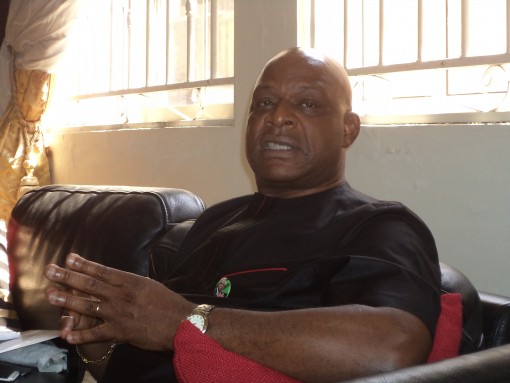 Already, Ghanaian seafarers have become much sought after in various parts of the world and are preferred by employers over and above their Nigerian counterparts.
Speaking on the lack of recognition of the CoCs issued by Nigeria, a marine engineer, Daniel Ikueyemi, during an interview recently, said, "Every Nigerian that goes to have his or her CoC outside the country already understands the issue of discrimination. It has become a common thing for us. Discrimination against those operating with Nigerian CoCs has become the norm. So the discrimination resulting from the CoCs becomes discrimination of the discriminated."
Also speaking, a Master Mariner, Capt. Ola Alufa, blamed NIMASA for the discrimination against the nation's CoC, and attendant poor remuneration and rating of Nigerian seafarers. He decried NIMASA's inability to issue Certificates of Competency that will be respected by the global maritime community.
"It is sad. Indeed it is a big shame that our CoC is not recognised by leading maritime countries. What this means is that Nigerian seafarers carrying the NIMASA-issued CoC cannot get jobs outside the country. It is so bad because most of us cannot get jobs in-country either because of the proliferation of foreign seafarers who have taken up all the jobs meant for us while NIMASA watches helplessly," a deck officer, Aina Oduwaiye said. 
Findings reveal that the non-recognition of the CoCs issued by NIMASA by other countries is because of the inability of the agency to enter into bilateral agreements with top ship owning nations such as China, Greece, Italy, Japan, Norway, Panama, South Korea, Russia, United Kingdom, and the United States of America, among others. 
Such bilateral agreements, according to SHIPS & PORTS findings, will be difficult to forge due to incessant cases certificate forgery as a result of the inability of NIMASA to automate the CoC verification process and due to lack of practical sea training of Nigerian cadets.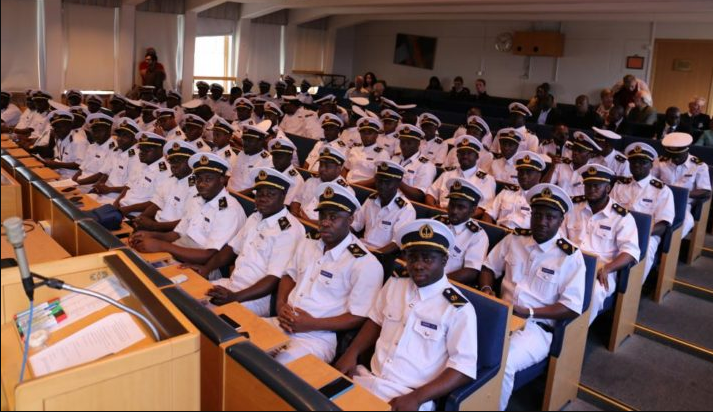 "We don't have ships and therefore it is becoming increasingly difficult for the seafarers and cadets trained at the Maritime Academy of Nigeria Oron to acquire sea time experience. The theoretical training at Oron is good but that is not enough. Seafarers must acquire the mandatory practical experience on ocean-going vessels at sea before they complete their training and obtain the Certificate of Competency. Anything short of that will not be respected by the international maritime community and that will make it difficult, if not impossible, to sign bilateral agreements on the mutual recognition of each others CoCs," a Director at NIMASA told SHIPS & PORTS on condition of anonymity. The Director did not want his identity revealed because he was not authorised to speak on the matter. 
When contacted, the Secretary-General, Abuja Memorandum of Understanding on Port State Control for West and Central African countries, Capt. Sunday Umoren, noted that mutual recognition of CoCs by countries would expand the marketability of seafarers.
He said, "It is actually an IMO (International Maritime Organisation) requirement under Regulation 1/10 of the STCW (Standards of Training, Certification and Watchkeeping) regulation on the mutual recognition of certificate. The regulation clearly highlights the fact that before a flag state allows you to work on its vessel, it needs to ascertain the fact that if you are not holding a CoC issued by the flag state, it needs to be convinced that the certificate you are holding actually carries weight. 
"What does it mean by that? First, the certificate must be issued by an authorised institution and that the flag state that has issued the certificate has actually been vetted and confirmed to have met all the necessary requirements in fulfilment of the issuance of that CoC.
"When you talk about mutual recognition of CoC, there are a lot of advantages. It means we acknowledge and accept your certificate for your holders of such CoC to work on our vessels and also you have also accepted our CoC for the holders of our CoC to work onboard your vessels. UK by the virtue of its position in the maritime clime, almost every country accepts their CoC. They don't wait for UK to accept their CoC before they accept theirs. It has always been there." 
Speaking on the recognition of the Ghana's CoC by the Maritime and Coastguard Agency of the United Kingdom, Umoren said, "What happened in this particular case is that Ghana has secured that enviable position which means holders of the Ghana CoC can work onboard UK and Red Ensign vessels. So it means it increases their marketability in respect to job offerings.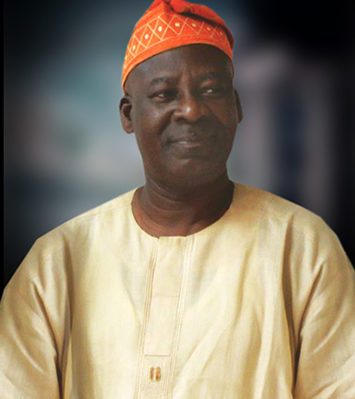 "For us, it is a plus to the region because we will have more holders of regional CoC working on foreign vessels. So, it is a great improvement and achievement for us. So, we celebrate and congratulate Ghana for such feat.
"The recognition of a country's CoC by the super powers is what every country longs for. I'm sure that Nigeria too has started the process and looking for forward to getting to that point," he added. 
A former Director-General, Nigeria Maritime Administration and Safety Agency (NIMASA), Temisan Omatseye, also commended Ghana for getting its seafarers CoCs recognised by the United Kingdom. 
Omatseye noted that Nigeria has "a long way to go" in attaining such high-level recognition of its CoCs. 
"The fact is that for Ghana's CoC to have been recognised by the United Kingdom, it shows some processes must have been in place; something like an agreement must have been signed when Ghana went to them. The UK probably has told them that 'we are ready to recognise you if you will meet these requirements'. So Ghana went back to put those things in place. UK too will verify and audit those variables like crosschecking the authenticity of the CoC. UK has a standard that must be met. The recognition came as a result of hard work on the part of Ghana.
"Unlike Nigeria, we still have records of fake certificates. And shipping is a very technical venture that requires expertise. It won't be a joking matter if you employ a quack with CoC on a vessel. Meeting all these requirements is achievable for us and If we can do that, we will be recognised by maritime super powers too," Omatseye said.
On his part, a former President, Nigerian Association of Master Mariners (NAMM), Captain Adewale Ishola, said, "Any country on the IMO White List can recognise any other country of their choice provided the country meets the requirements." 
Ishola, who is also a visiting lecturer to the Maritime Academy of Nigeria, Oron, believes that the feat achieved by Ghana is a challenge for Nigeria "to do the right thing". 
"Ghana has only put us our toes in order to do the right thing," he added.
Copyright Ships & Ports Ltd. Permission to use quotations from this article is granted subject to appropriate credit given to www.shipsandports.com.ng as the source.