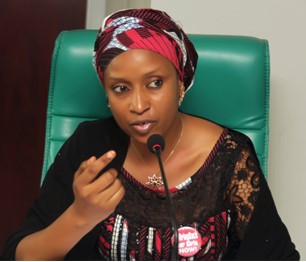 By Oluwatoyin Amao 
Some workers of the Nigerian Ports Authority (NPA) have written a petition to the Presidency, demanding for an investigation of alleged secret recruitment being carried out by the management of the organization. 
The petition, dated 28th December 2017, was tagged, "Request for Investigation Into the Allegations of Secret Recruitment at the NPA by the Present Management."
It reads in part: "We wish to request that Your Excellency institutes a probe into this unwholesome practice by the present NPA management so as to uphold the tenets of the present administration.
While we fully support the need to inject fresh blood and young hands into NPA, this must be done transparently and in according with statutory provisions. All Nigerians must be given equal opportunity to apply and be considered on merit for such employment in the Authority.
"As an agency of the Federal Government, NPA is bound to abide by rules pertaining to employment into the federal civil service and the Federal Character Commission.
"To ensure adherence to these provisions of the law, the Federal Character Commission established clear-cut guidelines for MDAs to follow in their recruitment processes. These procedures include the requirement that the spread of all vacancies to be filled shall be predetermined in relation to the current levels of federal character representation by states or zones, at a joint meeting of the agency and the FCC.
"NPA management is also required to ensure, and provide comprehensive job description (academic qualifications and cognate experience) required for each vacant position. All vacancies must also be advertised in at least two newspapers circulating nationally, giving prospective candidates, a minimum of six weeks within which to apply. 
"We, however, note disturbing media reports and protests in certain parts of the country, which suggest that the process of ongoing recruitments in NPA has neither been transparent nor have been in compliance with statutory provisions. For instance, some youths protested in Kano on November 9, 2017, alleging that secret interviews and recruitments were being conducted at Tahir Guest House without public knowledge.
"Obviously, if the recruitment process had been made open and transparent, no section of the Nigerian society would have had cause to embark on such protest. Indeed, we have it on good ground that those who were invited to the interview at Tahir Guest House were only privileged children of the affluent in the society." 
The workers stated that while they were not opposed to the employment of new hands into the organization, the process should be done transparently with all qualified Nigerians given equal opportunity to participate.  
Copyright Ships & Ports Ltd. Permission to use quotations from this article is granted subject to appropriate credit given to www.shipsandports.com.ng as the source.