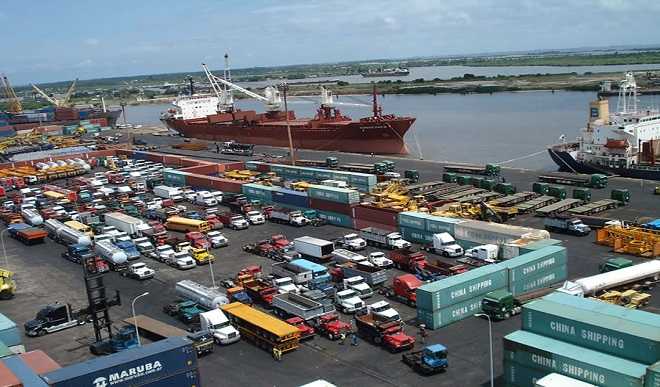 Ahead of the 2019 general elections, the Port Facility Security Officers Forum of Nigeria (PFSOFN) has called for watertight security at the various port facilities in the country in order to avoid any security breach.
Vice National Chairman of the forum, Uche Ignatius, who made the call while speaking in a chat with SHIPS & PORTS DAILY, advised management of port facilities to put in place adequate security arrangements and increase patrol especially at the access control point and at the waterfront.
Ignatius, who also doubles at the Chairman of Lagos Maritime Security Zone, urged the facility security officers to be proactive and carry their respective management along concerning approvals and provisions for adequate resources to safeguard valuable assets during and after the elections.
This, according to him, becomes necessary in view of the activities of miscreants who are always waiting to capitalize on a national emergency to unleash mayhem.
He said, "We know that during this period, some people may want to cash in on the electioneering period to cause mayhem. We also ask the port facilities to prepare for worst case scenario in the sense that there are some people who may come to work and maybe due to disturbances, will not be able to go back, so such people must be catered for. 
"We also call them to be up and doing with security intelligence with respect to journey and prepare to activate their contingency plan if the need arises.
"We also urge them to have increased fuel for their generators to ensure that during that period, they don't have any outage. We ask them to get their management buy-in in all the measures they are putting in place during this period. 
"Increase watch at the CCTV control room to ensure that there is no gap between operators of the control room and those that are in the field."
Ignatius called for increased collaboration and intelligence sharing between the Port Facility Security Officers and other security agencies at the port, especially the police and the Department for State Security (DSS), even as he urged the Nigerian Ports Authority (NPA) and the Nigerian Maritime Administration and Safety Agency (NIMASA) to support the PFSOs to secure the port during the election. 
"Security is a collaborative thing. They cannot do it alone. We have asked them to get in touch with heads of all the securities agencies within their terminals and ensure that they synergise with them. That is where the intelligent sharing comes in. There might be information that they may have and not privy to the PFSO, so at that point they can share," he said.