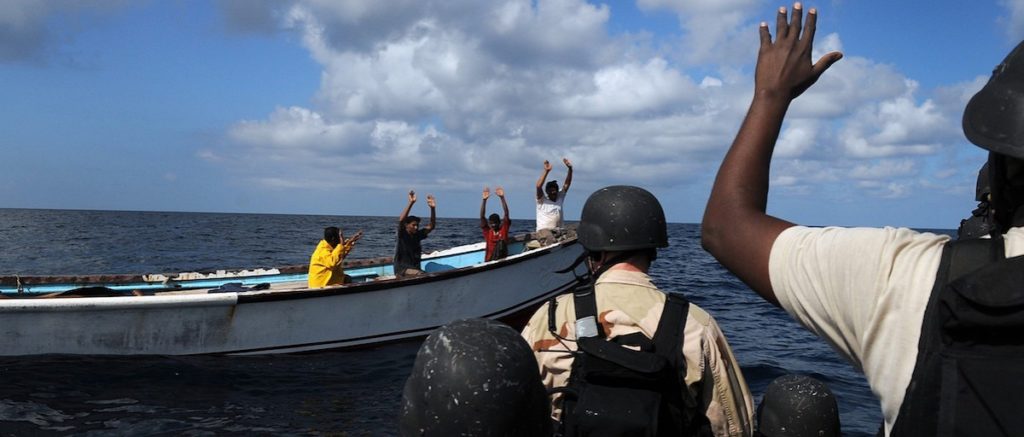 The Senate, on Wednesday, urged the Nigerian Maritime Administrative and Safety Agency (NIMASA) to fast -track the implementation of the Deep Blue Sea project.
It said doing so remained an urgent step to tackle the increasing wave of banditry and piracy on Nigerian waterways,
The Senate took the decision after deliberating on a motion, titled 'Urgent need to address the menace of piracy and bandits in the Gulf of Guinea and Nigeria's internal waters'.
The motion was sponsored by Senator Akon Eyakenyi.
The upper chamber also said it would ensure adequate protection of Nigeria's waters because this would go a long way in arresting the menace of the pirates and armed bandits.
It urged the Federal Government to bring forward a bill on the Deep Blue Sea project for quick passage into law.
The Senate said it would integrate NIMASA, Nigerian Navy and Nigerian Police.
It called on the Nigerian Navy to deploy more naval personnel on the coastal areas to check the activities of the pirates and bandits immediately.
The Senate asked the Attorney General of the Federation to prosecute pirates and bandits in accordance with the Anti-Piracy Act to serve as deterrent.
It noted that so far, 21 of the 78 reported incidents of the global menace happened in Nigeria in 2019.