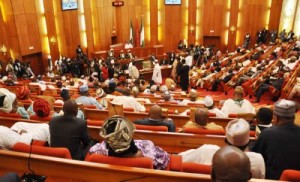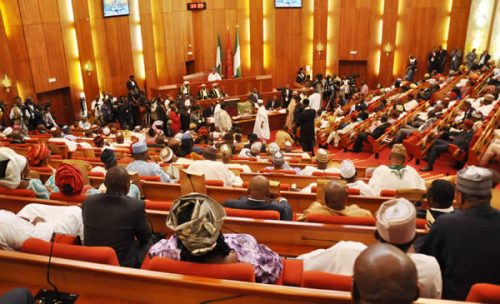 By Patience Danjuma 
The Senate on Tuesday asked the Federal Government to abolish the Excess Crude Account (ECA).
The resolution was made after a motion sponsored by Senator Rose Oko, representing Cross River north and 41 other legislators.
Moving the motion on the floor of the senate on Tuesday, Oko said the ECA was alien to the constitution or any known law in the country.
"The ECA is not in tandem with sections 80 (1-4) and 162 (1-3) of the 1999 constitution, which prescribes revenue receipts and expenditure," she said.
"These breaches of the constitution in setting up and operating the ECA have created room for a pool of funds from revenue accruing to the federation being operated without legal backing and without any checks and balances, thereby providing loopholes for imprudence and financial recklessness."
She cited a report by National Resource Governance Institute (NRGI) which rated Nigeria's ECA "as one of the most poorly managed around the world, where its operation is discretionary and at the whims of the executive".
"For instance, it was reported that the ECA increased from $5.16 billion in 2005 to over $20billion in 2008, and decreased to less than $4billion by 2010 with no known tracking of its operations," Oko said.
"At various times and from several quarters in 2013, it was purported that $5 billion was missing from the ECA, and that $2 billion was withdrawn without authorisation.
"These accusations between tiers of government portrays a financial system that is flawed and without probity. By May 2017, the government announced a resumption of payment into the ECA of $87 million ostensibly since May 2015 arbitrarily. Between May 2015 and August 2017 about US $122.2 million had accrued and ought to have been paid to the ECA."
The lawmaker described the ECA as an avenue of revenue leakage and that Nigeria could not continue to operate an "appreciable quantum of revenue arbitrarily, outside the law with no checks and balances".
The senate also asked the executive to pay the amount above the oil benchmark into the federation account.
The upper legislative chamber also mandated an ad hoc committee to investigate the revenue that accrued from the amount above the oil benchmark from 2004 to date and it's utilisation.
The committee is expected to report back in two months.    
Copyright Ships & Ports Ltd. Permission to use quotations from this article is granted subject to appropriate credit given to www.shipsandports.com.ng as the source.