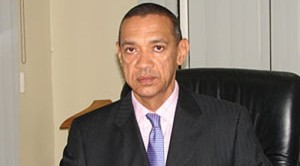 The Chairman of the Senate Committee on privatisation, Senator Ben Murray-Bruce, has said the Senate was not out to victimise anybody or to reverse the privatisation of companies.
Murray-Bruce made this disclosure when he led a team of the Senate Committee on Privatisation on a visit to Dana Steel Limited on Monday evening in Katsina.
He said the committee was currently on a tour of privatised companies across the country with a view to having on the spot information and assessment of how the companies were performing.
The lawmaker added that whatever their findings were, they would be made public.
Murray-Bruce stressed that the privatisation of companies, particularly those in the power sector, could not be faulted, maintaining that it was well done.
He said:"The Senate set up the committee on privatisation. We are currently on tour of Nigeria to look at privatised companies. Our recommendations on such companies would be made known to the senate and Nigerians.We, at the Senate, are not out to victimize anybody or reverse the privatization.
"While people are entitled to their opinions, I believe that the privatisation process especially in the power sector was perfectly done. It cannot be faulted. But what we are saying is that we should find business solutions to our economic problems. To fight business persons away in recession is madness.
"Why should we want the privatisation to be reversed. With the privatisation of companies such as Delta Steel company, Ajaokuta Steel Company, the federal government gets money to spend on other needs such as roads, health, etc. Our interest is to get jobs for more Nigerians through privatisation."