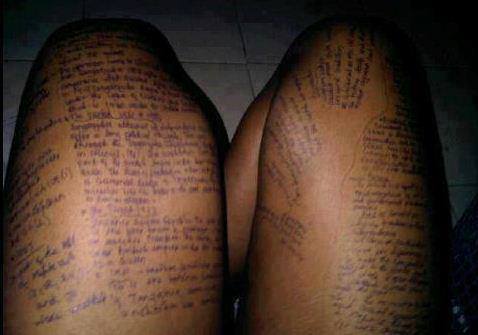 As has been witnessed severally in examinations like WAEC, JAMB and others, some dull head senior officers have been found to cheat and indulge in series of malpractices in a recent promotion examination conducted by the Nigeria Customs Service (NCS). 
As a result of the barefaced and shameless malpractices, which rocked the promotion examination for officers moving from the rank of Assistant Comptroller to Deputy Comptroller, the NCS management has pronounced the entire exercise cancelled.  
SHIPS & PORTS DAILY gathered that the examination exercise held on October 11, 2017 was marred by irregularities including leakage of examination questions.
A Customs circular dated November 22, 2017 signed by the Deputy Comptroller General, Human Resources Development, Ronke Olubiyi announced the cancellation while Monday, November 27, 2017 has been fixed for a repeat of the examination at the Customs Command and Staff College Gwagwalada Abuja.
The circular with reference number NCS/ABJ/HRD/560/C/VOL.VIII addressed to all management staff and Customs formations nationwide reads: "The 2017 Promotion Examination (CBT) AC-DC (GD) taken on the 11th of October 2017 has been cancelled.
"This is consequent upon violation of integrity of the examination process,"
Confirming the development, Customs Public Relations Officer, Joseph Attah told SHIPS & PORTS DAILY that the Comptroller General, Hammed Ali directed the cancellation following reports that the examination papers were leaked.
He said, "Examinations were held for various ranks but for this particular paper there were report and insinuations as to whether the questions leaked before the examination proper. 
"So, once a process is in doubt in the case of integrity, the safest thing to do is to cancel the examination and that was what was done.
"A circular has been released to that effect calling them for another examination. The present management has zero tolerance for anything that could put question on the integrity of a process and since the integrity of that particular paper was in doubt, the CG directed that the particular examination be cancelled and fresh one be scheduled."