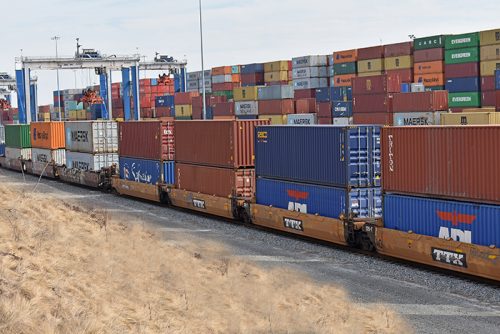 Shanghai municipal government has announced plans to promote rail-sea transport to optimise local multi-modal transportation in the city. It is aiming for a 10% annual average growth in rail-sea transport volumes starting from 2021.
According to the plan, Shanghai is aiming for 120,000 teu rail-sea container transport volumes in 2019 and 240,000 teu in 2020. In the long-term Shanghai is targeting Shanghai for 1.75 – 3m teu in rail-sea container volume by 2035, accounting for 3.18 – 5.5% container handling volume at Shanghai port.
Shanghai is to establish promotional mechanism and set up municipal-level coordination team to push the multimodal transportation structure optimisation, and set up a business entity for integrated resources management.
Additionally, Shanghai will also provide incentives for rail, port and shipping companies and offer preferential policies to industry players.
Last June, the State Council issued plans for promoting national transportation structure (2018-2020) and targeted at a 10% annual average growth of rail-water transportation volume.