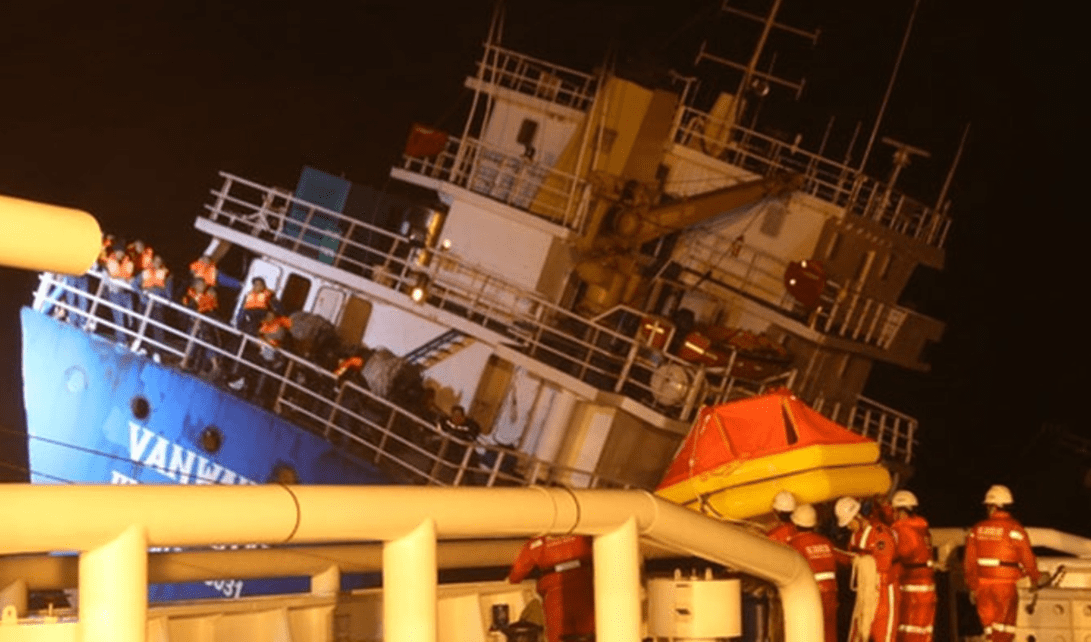 The International Transport Workers' Federation (ITF) said on Monday that it helped seafarers recover nearly $45 million in owed wages last year while cases of ship abandonments nearly doubled to a record high.
'Owed wages' are usually pay, bonuses or entitlements that are unpaid by a shipowner or their agent for the work already done by a seafarer.
ITF Inspectorate Coordinator Steve Trowsdale, who leads the ITF's 134 coordinators, inspectors and contacts, said the owed wages figure was substantial considering how difficult it has been for inspectors to board ships due to Covid-19 restrictions imposed by governments, health and port authorities.
"The pandemic has proved genuinely difficult for some shipowners who were already running marginally viable operations – some have struggled to pay for more-expensive repatriation flights than what they're used to get seafarers home, and the new cost of quarantine. But financial challenges faced by companies are no reason to suspend the payment wages or not uphold seafarers' human rights," said Trowsdale.
The ITF noted that cost of flights and governments' travel and transit restrictions introduced to combat the spread of Covid-19 resulted in the on-going 'crew change crisis,' where seafarers are routinely forced to work over-contract.
In 2020, the ITF also reported a record number of abandonment cases to the International Labour Organization, with the number of vessels listed on the international abandonment database hitting a record high of 85 in 2020, up from 40 in 2019 and 34 in 2018.
Trowsdale warned that these figures could be "just the tip of the iceberg" when it comes to instances of abandonment and owed wages worldwide.
"Abandonment is on the rise, and sadly a reason for that rise has been flag States not standing up to their responsibilities to seafarers. Flag States are supposed to ensure that ships that fly their flags are paying seafarers on time, repatriating them at the end of contracts, and providing the necessities of life," said Trowsdale.
"These figures show that the ITF and the ITF inspectorate are still leading the fight against rogue shipowners who would treat their seafarers like modern-day slaves," Trowsdale added.
One high-profile case of abandonment involved a Syrian seafarer who was made legal guardian of the Bharani-flagged MV Aman and forced to live on the abandoned vessel for four years while Egyptian authorities tried to sell the ship to pay the owners' debts. When the ITF became involved in December, it took just five months to get the seafarer home, according to the ITF.