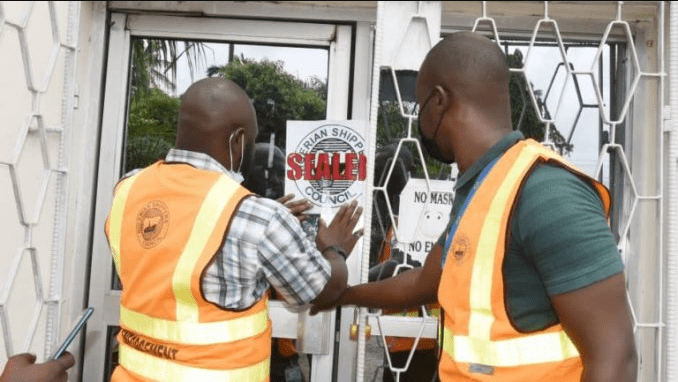 Nigerian Shippers' Council (NSC) said it has sealed the premises of a Lagos-based cargo consolidator, Associated Port & Marine Development Company, over alleged arbitrary charges.
A statement by the NSC on Tuesday noted that the company had been issued several notices to address infractions ranging from charging clients in foreign currency to non-compliance with approved nomenclature of charges, disregard of terms of mediation reached at NSC and unresolved complaints.
Deputy Director, Monitoring and Enforcement, Celine Ifeora, said, "They don't want to listen to any agency representing government. That is why we went out today to carry out the enforcement exercise on APMDC.
"Two warnings letters have been forwarded asking them not to introduce new tariffs and charges without the consent of government but they refused to comply and rather they introduced another new tariff heading."
The company could not be reached for comments as at the time of filing this report.