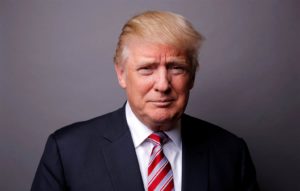 One of Cyprus' leading shipping figures maintains that while global shipping has entered uncharted waters following the election of US president Donald Trump and the Brexit referendum, panic is not warranted.
Eugen Adami, former chairman of the Cyprus Shipping Chamber, believes "we should be concerned and we should watch very carefully what is happening in the US and with Brexit, but we should not panic too much".
Adami, owner of the Limassol-based shipowner and ship manager, Mastermind Group, said it would be "dangerous" to react to Trump, who promised to "make America great again" by forcing trading partners to eliminate their trade surpluses, by resorting to "populistic approaches and make apocalyptic assessments of a situation we can really not assess at the moment".
Trump has already threatened Mexico with punitive duties on imported goods and other major US trading partners like China, Germany, the European Union and withdrawn the US from the Trans Pacific Partnership (TPP). EU trade with the UK which is moving forward the process of leaving the community may also be disrupted. The UK pledges a "hard Brexit" which includes abandoning the EU's single market.
Adami argues freedom of navigation is threatened via sanctions and embargos. "We should not go back to sanctions against Iran and Cuba. These things are really not necessary at this moment". "For as long as everything is uncertain, every businessman and every statesman or government, has to be careful," said Adami, adding, "We should take a wait-and-see position".
Still, while every EU country should give Trump "the benefit of the doubt," it is also well advised "to establish red lines," he added.
The ship owner did not rule out a positive impact on shipping business as a result of Trump's promises, at least in the short term. Adami said that after communicating with associates in the US, whom he asked if there was a need to withdraw ships deployed in the Americas, he decided against.
"The feeling I got from our guys in America was (that) the ships are perfectly situated in trading in the Americas for the time being because whatever the decision will be, it will take time and there is a possibility that things may go to the good side, temporarily, once the heavy tax cuts Trump is trying to implement really kick in," he said.
Copyright Ships & Ports Ltd. Permission to use quotations from this article is granted subject to appropriate credit given to www.shipsandports.com.ng as the source.