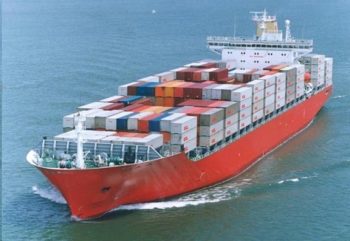 By Jite Eriabie 
The shipping industry went through a number of changes in 2017, much for the better, but a cautious approach is still needed for 2018 to maintain the progress already achieved, BIMCO said.
Economic growth has accelerated in Europe, Asia and the Americas since mid-2016, and the global GDP growth rate is now set to raise slightly in 2018 to reach 3.7%, up from 3.6% in 2017.
In 2018, the dry bulk sector is likely to improve the fundamental market balance further, if operational speeds do not increase.
For the container shipping sector, the improvement in 2017 will carry on into 2018, where fleet growth rate seems to match demand growth, and as a result no big freight rate changes are expected to lift earnings.
For oil tankers, there is a potential upside in low fleet growth for both crude oil and oil product tankers. The growth in demand, coming from increased oil consumption and a return of more price arbitrage-driven trading activity, depends on a better-balanced oil market.
Increasing slightly on gains made in 2017 – global GDP growth rates are forecast to stay around
2018 levels, all the way into 2022, BIMCO said citing data from IMF.
Nevertheless, the world trade volume growth rate is expected to drop from 4.2% in 2017 to 4.0% in 2018.
"The shipping industry has adapted quite well to a lower level of demand growth over the past couple of years. The next challenge is to understand that this is as good as it gets, and to avoid wishful thinking that demand levels will increase significantly – as that will not happen, BIMCO informed.
In its "Road to Recovery" market analysis, BIMCO highlighted that 2018 could become the first year since 2011, with the industry returning a profit, "but we shouldn't be too hasty."
For 2018, the challenge is for dry bulk owners and operators to maintain slow steaming. BIMCO expects the supply-side to grow by around 1% in 2018, against 3.2% in 2017.
The crude oil tanker market is set to see a net fleet growth of around 2% in 2018, down from 5.1% in 2017, while the supply side growth rate of the oil product tanker fleet is expected to be at around 1.8%, compared to 4.2% in 2017.
The previous year saw some signs of imprevement in the container shipping market as freight rates went up and their volatility reduced. The segment is to see a net fleet growth of around 4.1% in 2018, up from 3.3% in 2017.  
Copyright Ships & Ports Ltd. Permission to use quotations from this article is granted subject to appropriate credit given to www.shipsandports.com.ng as the source.