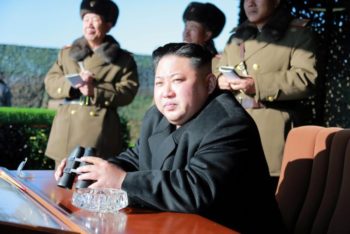 The United Nations Security Council lifted North Korean sanctions on five ships after China secured assurances that the vessels would no longer use North Korean crews, a council diplomat said on Sunday.
The ships were among 31 vessels sanctioned by the 15-member council on March 2 because they were linked to Ocean Maritime Management (OMM), a North Korean shipping firm known to transport arms and other illicit goods for the secretive state.
The Security Council sanctions committee for North Korea removed the five ships from the blacklist on Saturday because they "are not economic resources controlled or operated by Ocean Maritime Management Company, Limited and therefore not subject to the asset freeze."
A U.N. Security Council diplomat elaborated further on Sunday, saying that China had secured assurances that the vessels would no longer use North Korean crews and that was why the ships were removed from the blacklist.
The Chinese mission to the United Nations was not immediately available to comment.
The council listed the vessels as part of sanctions adopted in March, following North Korea's fourth nuclear test in January. Just a few weeks later the council removed four ships at China's request after Beijing also secured assurances they would not use North Korean crews.
The Security Council imposed new sanctions on North Korea last month that aim to cut the Asian state's annual export revenue by more than a quarter in response to Pyongyang's fifth and largest nuclear test in September.
Copyright Ships & Ports Ltd. Permission to use quotations from this article is granted subject to appropriate credit given to www.shipsandports.com.ng as the source.