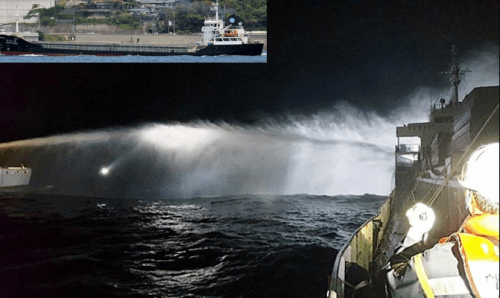 A Sierra Leone-flagged freighter with 13 Russian crew aboard caught fire while transiting the Sea of Japan, near the South Korean Port of Pohang, on Sunday. 
The fire outbreak on the 1991-built Silver Way was contained after several hours of efforts but no one was injured in the incident, according to a report by Russian news agency TASS.
As reported, the fire was prevented from reaching the freighter's cargo of timber.
Silver Way was subsequently towed to Pohang, where the 3,500 dwt ship is to undergo necessary repairs before continuing its voyage.
South Korean Maritime Authorities sent patrol boats, a firefighting team and a helicopter to assist the crew in firefighting efforts.
The Sierra Leone-flagged vessel was en route from Russia's Port of Nakhodka to the port of Ningbo, China, at the time of the incident.