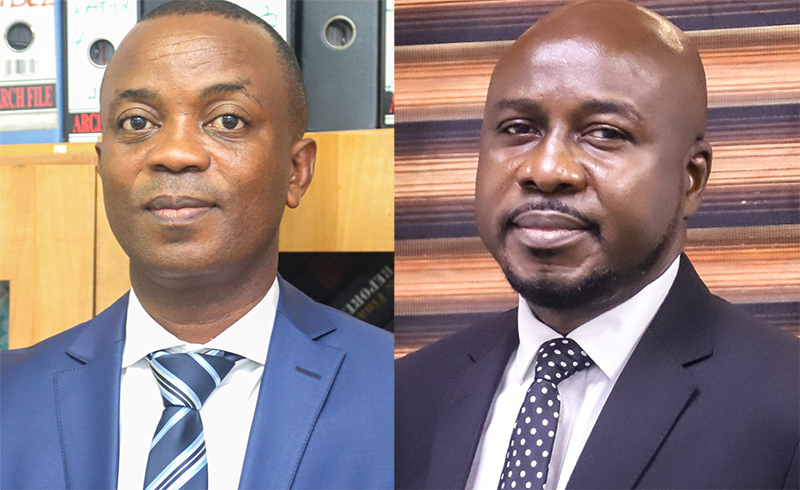 SIFAX Group has announced the appointments of Oyebode Ojeniyi and Olujimi Osho as Group Executive Director, Corporate Services and Group Head, Legal Services/Company Secretary respectively.
Ojeniyi, a financial expert with 25 years experience in the financial services industry, was until his appointment Group Executive Director, Wapic Insurance. In his new role at SIFAX Group, he will take charge of providing strategic leadership and managing the entire business operations of the Group.
He holds a Bachelor of Science Degree and a Master's of Science Degree in Agricultural Economics from the University of Ibadan. He also holds a Master's in Business Administration (Strategic Management) from the Ogun State University. He is a Fellow of the Institute of Strategic Management of Nigeria and the Institute of Credit Administration of Nigeria; a member of the Chartered Insurance Institute of Nigeria (CIIN) and the Chartered Insurance Institute (CII), United Kingdom and an Honorary Senior Member of the Chartered Institute of Bankers of Nigeria (CIBN). He has had previous working experience with Ecobank Nigeria and Access Bank.
Olujimi Osho is a lawyer with experience in advocacy, commercial and property law, trademark and copyrights law as well as arbitration and legal drafting. He holds a Masters of Law (LL.M) and Business Administration (MBA) from the University of Lagos. He obtained his LL.B (Hons) Degree from Olabisi Onabanjo University) Ago-Iwoye, Ogun State.
Before the appointment, Osho had served as the General Manager, Legal Services/ Company Secretary, Skyway Aviation Handling Company Limited (SAHCOL) and General Manager, Legal Services, Mac-Folly Hospitality Limited, Ikeja.
Group Executive Vice Chairman of SIFAX, Dr. Taiwo Afolabi, said the decision to strengthen its executive management team was a pointer to the company's vision of driving business growth and delivering excellent services to its clients.