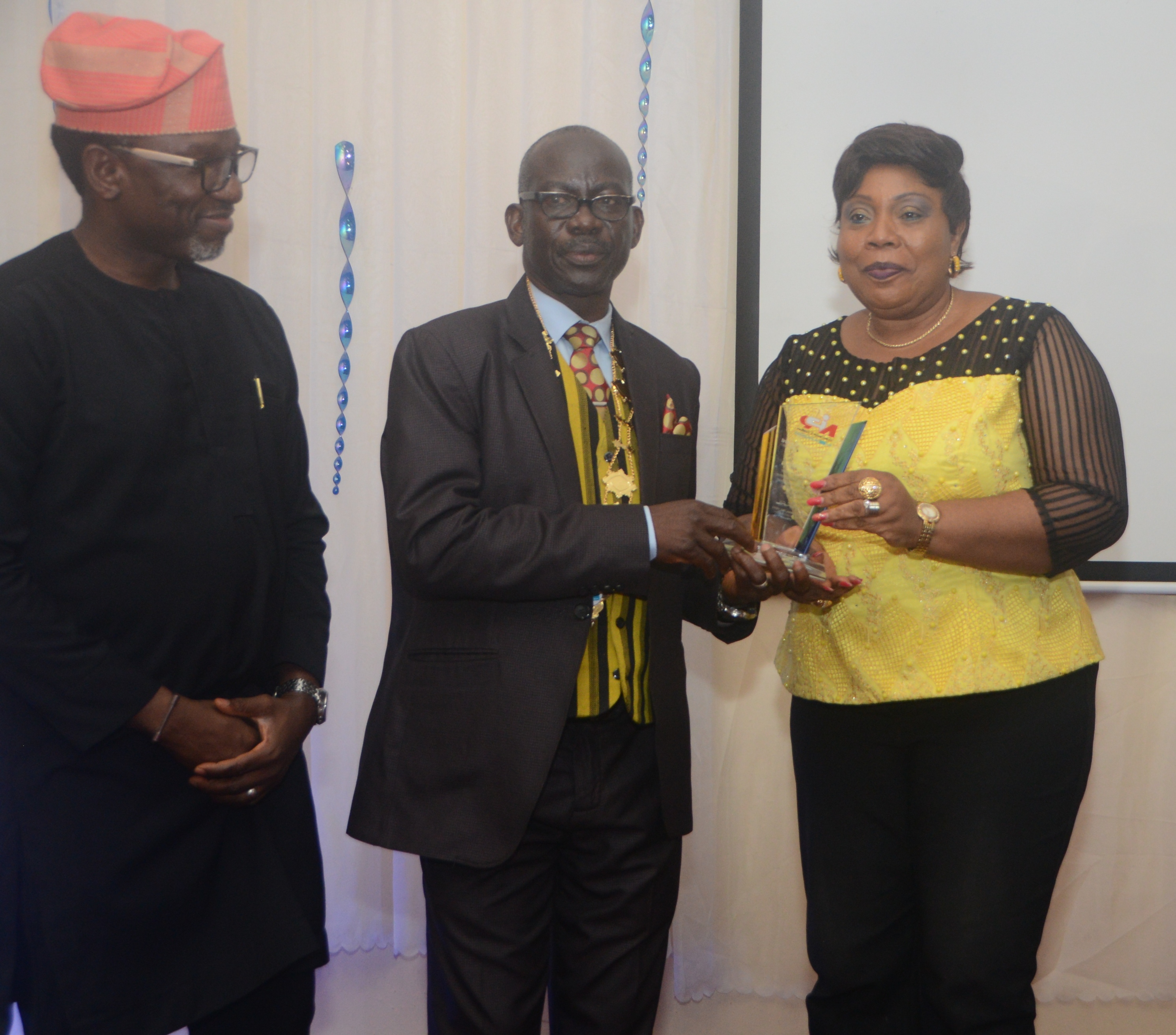 SIFAX Group has been conferred with the Nigerian Institute of Public Relations (NIPR) Presidential Award at the annual NIPR Presidential Dinner and Award Ceremony held at Sheraton Hotel, Lagos.
In a press release made available to SHIPS & PORTS DAILY by the Corporate Affairs Manager, Olumuyiwa Akande. He said the NIPR President, Dr. Rotimi Oladele while presenting the award said SIFAX Group won the coveted award due to its "winning team philosophy, best fit practices in corporate communication and recognition of the outstanding contribution and support of the company towards the development of public relations practice in Nigeria."
He noted that SIFAX Group's support towards NIPR has propelled the organization to achieve its plans in 2017. 
"The distinguishing factor for the company is that they are very prompt in their support towards the NIPR and its programmes", he said.
While reacting to the award, the Executive Director, Human Resources and Administration, Dr. Fola Rogers-Saliu, noted that establishing a relationship with professional bodies of which NIPR is foremost, is one of the company's key strategic plans in order to deepen capacity for members of such organizations.
"We are thrilled by this recognition from a foremost professional body like NIPR. Our partnership with the institute has helped us improve our corporate communication strategy. We want to assure NIPR that they can count on our support always in making sure that PR practice in Nigeria moves forward," she said.
Also, the Corporate Affairs Manager, Olumuyiwa Akande, described the award as a reward of strategic shift in the corporate communication outlook of the company in the last few years, adding that the company will keep working hard to improve on the standards set so far.