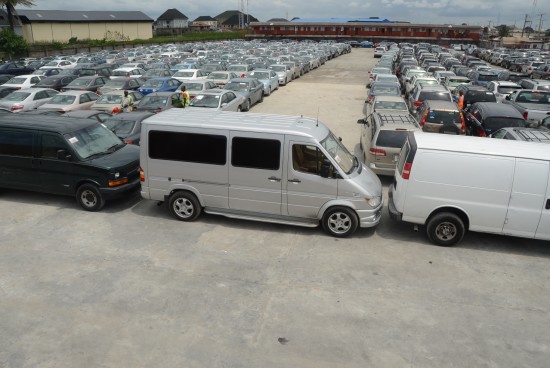 As part of the one-stop-shop vehicle importation service launched by Sifax Group recently, the company has opened two terminals at Okota, Lagos, where the storage and releasing of imported vehicles are done.
In a press release made available to SHIPS & PORTS on Friday, the Managing Director of Sifax Group, John Jenkins, said the state of deteriorating roads around the port and the need to decongest the port are two of the major factors for taking the terminals away from the port.
"The reason why we made Sifax terminal at Okota our discharging office was because there is a high demand for dedicated Roll-on-Roll-off (RoRo) off-dock terminal solutions outside the port area. With an increase in import cargo and deteriorating roads, consignees are seeking for better accessibility in the release of their cargo.
"The Off-dock terminals are strategically located along the main roads of Lagos and they are new purpose-built logistics center for handling roro products for the Nigerian market. Its geographical position in the center of Lagos industrial zone provides consignees with faster and more cost effective transport solution," he said.
Jenkins further said it was necessary to open the new terminals to customers because the port area is a temporary transit base where cargoes are stored before it is then transferred to an off-dock terminal. He also assured agents and consignees of an innovative, excellent and unparalleled customer service that will make the releasing of vehicles at the terminals a pleasurable experience.
Also speaking, the General Manager, RoRo Terminals, Sifax Group, Saheed Lasisi said, "Both terminals have all the required facilities to meet and exceed expectations of the agents. At the Okota terminals, we have the presence of the Customs officers, a billing and manifest office and all other services that can make the releasing of vehicles very convenient."
Over 1,000 vehicles are expected to be imported into Nigeria from major ports in the United States every month.
Copyright Ships & Ports Ltd. Permission to use quotations from this article is granted subject to appropriate credit given to www.shipsandports.com.ng as the source.