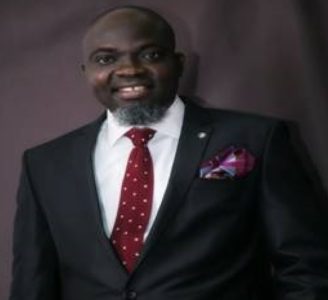 SIFAX Haulage & Logistics Limited has announced the appointment of Aderibigbe Adewale Adetayo as the new General Manager to head the subsidiary.
Adetayo holds a Masters degree in Financial Management from the Ladoke Akintola University of Technology, Ogbomoso as well as a Higher National Diploma (HND) in Accountancy from the Federal Polytechnic, Offa and a Diploma in Logistics and Transport and he is an associate member of the Institute of Chartered Management Accountants.
His cross functional experience has spanned the banking, insurance and logistics sectors, with cognate professional experience in various organisations like AIICO Insurance, Fidelity Bank, Integrated Microfinance Bank, Megaload Trucking Limited, Central Cement & Logistics Company, Garden Creations Export Limited and Chisco Transport Nigeria Limited where he was the General Manager of the company's haulage division before taking up the SIFAX Haulage & Logistics Limited's job. 
He has attended professional trainings locally and internationally.
Speaking on the appointment, Group Managing Director, SIFAX Group, John Jenkins, said the quality of Adetayo's recruitment was informed by the vision of the company to position all its Haulage and Logistics subsidiary as the leader in its sector. He said the new GM would be required to drive growth, improve market penetration, increase revenue and reposition the company for greater efficiency.
"We are delighted that this gentleman has accepted to join us at SIFAX Group. The company is driven by its vision of being the market leader in all the sectors where our subsidiaries operate. For a company to be a market leader, the quality of its leadership must be top-range. That's why we brought in this tested hand to join us to maintain our prime position and to deliver value for our clients and other stakeholders. Our expectations of him is very high, but the good thing is that, based on his track records, we are convinced he will surpass all targets," he said.