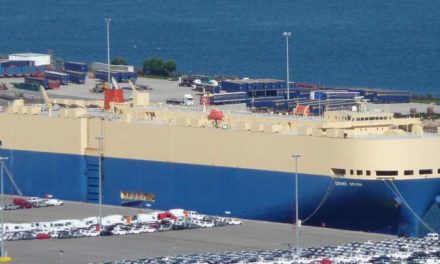 The Maritime and Port Authority of Singapore has decided to extend port rebates for car carriers in order to fuel growth in the vehicle transhipment business in Singapore.
The authority informed that the scheme would be valid for another 3 years, starting from January 1, 2020 and until December 31, 2022.
Under the scheme, port dues rebate will be granted to vehicle carrier operators' vessels handling transhipment vehicles in Singapore with a port stay of not more than 5 days.
MPA Singapore detailed that with less than 10,000 transhiped vehicles in Singapore per year, a 10% port dues rebate would be granted if a minimum compound annual growth rate (CAGR) of 5% over base year, the 3 year average from 2017 to 2019, is achieved. There would be no rebate if the growth condition is not met.
Additionally, with volumes between 10,000 and 200,000 transhiped vehicles per year, a 20% port dues rebate would be provided if a minimum CAGR of 2% over base year is reached; otherwise a 10% port dues rebate would follow.
Furthermore, the authority would grant a 20% port dues rebate for volumes of over 200,000 transhiped vehicles per year if positive CAGR over base year is achieved; otherwise the vehicle carrier operator would receive a 10% port dues rebate.
"The vehicle carrier operator will not be entitled to the rebate during any year that it does not fulfill the conditions of the scheme," MPA Singapore said.
Following the three-year period, the authority would review the scheme, that includes pure car carriers (PCC), pure car truck carriers (PCTC) and roll-on-roll-off units (RORO), again in 2022.