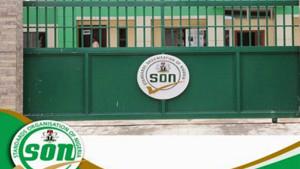 The Standards Organiastion of Nigeria (SON) has warned owners of uncertified Liquefied Petroleum Gas (LPG) storage tanks across the country to get the standardisation and certification of the facilities or have them shut down.
SON has in view of the warning, given a two-week ultimatum to all owners of such LPG storage tanks nationwide to begin the process of SON certification or have the tanks dismantled.
A statement from the office of SON Director-General, Osita Aboloma in Abuja, stated that the organisation has since observed and is worried by the sharp rise in the installation of LPG storage tanks in petrol filling stations across the country, many of which could not provide evidence of SON certifications of the vessels.
The SON chief has, therefore, directed all officers of the organisation to intensify the surveillance of all installed LPG storage tanks in their areas of coverage to ascertain those that have undergone SON certifications before installation as required by the Department of Petroleum Resources (DPR) regulation.
Aboloma stated that all imported and locally fabricated LPG storage tanks are required to undergo SON certification to assure conformity to the requirements of Nigeria Industrial Standards (NIS) 419:2000, specification and testing of unfired pressure vessels for the storage of liquefied petroleum gas. These according to him, include safety and performance requirements.
According to the SON chief, locally manufactured vessels are required to undergo certification under the SON Mandatory Conformity Assessment Programme (MANCAP), while imported vessels are required to undergo the offshore Conformity Assessment Programme (SONCAP) certification.
He appealed to the public to be vigilant and report any installation of LPG storage tanks in their vicinity to the nearest SON office for verification of compliance to standards requirement in the interest of public safety.