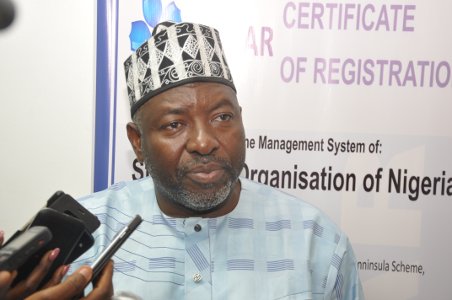 The Standards Organisation of Nigeria, SON, said it will shut all illegal borders and unapproved entry points throughout the country. It also resolved to find a permanent solution to the influx of substandard products into the country.
The Director-General of the organisation, Paul Anya, gave the assurance at the end of a three-day capacity-building for the Commerce and Industry for media executives and Business Editors of media establishments in Lagos.
According to him, the influx of substandard products has impacted negatively on the economy of the country and prevented local industries to thrive.
As a result of the problem, many industries have been closed in major cities across the country leading to mass unemployment.
The Director-General said the organization was making efforts on reviving the economy by way of finding lasting solution to the conspiracy of a segment in the society in frustrating government efforts.
He disclosed that other strategy being focused to bail out the country from the economic recession was to diversify to agricultural products.