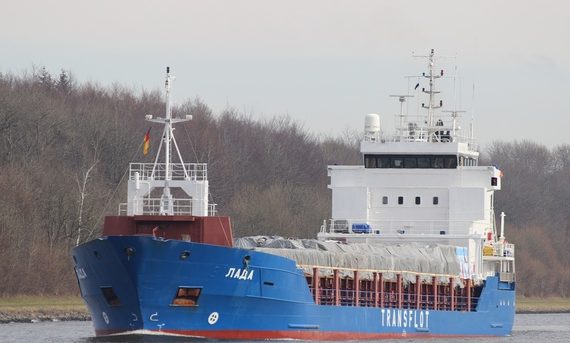 The South African police on Thursday said they boarded a Russian-registered cargo ship allegedly carrying illegal weapons and explosives en route to Lagos, Nigeria.
The vessel named 'Lada' had reportedly left Madagascar before stopping at Ngqura port outside the eastern city of Port Elizabeth, where it was detained after a security checks on Sunday.
According to local media, the authorities discovered explosives on board the vessel while conducting operations in the Port of Ngqura, which lies 20 kilometres northeast of Port Elizabeth.
Sources close to the matter described the contraband as 'weapons of mass destruction'. 
The vessel is currently being detained 15 kilometres off the Nelson Mandela Bay coastline.
"We are aware that she has dangerous cargo — explosives and weapons — on board," spokeswoman for the state-run transport company, Transnet, Olwethu Mdabula, confirmed. 
Mdabula however declined to give further details.
Spokesman for the Hawks Police Investigative unit, Brigadier Hangwani Mulaudzi, also confirmed that the vessel was carrying weapons.
"This is a very, very sensitive matter. It is receiving attention," he said.
Local reports said police had searched the vessel after an anonymous tipoff and found weapons and explosives worth about $3.5 million in 20 containers on board.