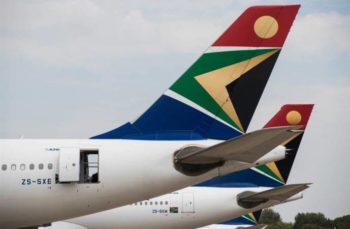 South Africa is in talks with Citibank on how to settle a 1.8 billion rand ($135 million) loan to the state airline due end September after the lender said it would not roll over the debt again, Treasury Director General Dondo Mogajane said on Tuesday.
"We owe Citibank about 1.8 billion rand. We had an understanding with them to roll (the debt) to September. Citi did indicate to us that they will not be in a position to roll further and we engaged them. It's an ongoing consultation," Mogajane told journalists.
South African Airways was in July provided with state funds to help it repay loans of about 2.3 billion rand to Standard Chartered.