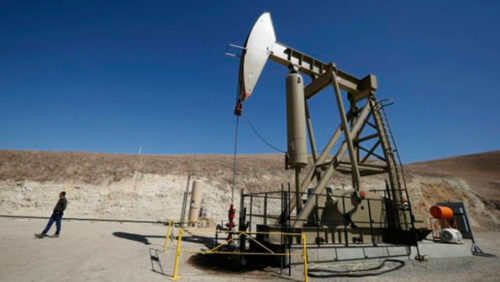 South Sudan's Minister of Petroleum, Ezekiel Lol Gatkuoth, said the country expects to reach peak oil output of 350,000 barrels per day (bpd) by mid-2019 as production ramps up at fields that were off line due to violence.
South Sudan seceded from Sudan in 2011 when output peaked at 350,000 bpd but two years later plunged into civil war.
"We expect to reach the plateau again by the middle of next year," Gatkuoth told Reuters at an oil and power conference in Cape Town.
Last week, South Sudan resumed pumping 20,000 barrels per day (bpd) of crude from the Toma South oilfield, where production had been suspended since 2013.
Production at five previously suspended oilfields is expected to reach 80,000 bpd after maintenance work is completed by the end of the year, officials said during a site visit.
Gatkuoth said the government, which stopped negotiations with France's Total over development of blocks B1 and B2, is expected to choose a new partner by the end of December.
"Many companies are engaging us and I will make a decision before the end of this year," Gatkuoth said.
Agency Report