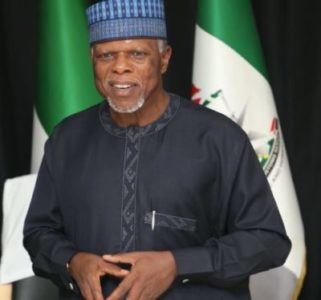 The Comptroller-General of Customs, Hameed Ali may have soured the relationship, if any, that he had with the Senate when on January 1, 2017 the Service commenced implementation of the ban on vehicles through the land border against the wishes of the upper legislative chamber, which had earlier called for the suspension of the policy.
The rift however worsened when on March 2, the Customs again announced plans to implement a retroactive policy to clamp down on vehicles owned by Nigerians but on which import duty had not been paid. Irrespective of how long someone might have bought his vehicle, he is expected to visit a Customs zonal office to find out if duty was paid on it at the point of importation, and then proceed to pay whatever Customs officials determine as appropriate duty on such vehicle.
The controversial policy was however suspended following public outcry that greeted its announcement with the Senate, Nigerian Labour Congress and civil society groups condemning it.
Speaking on the issue, a retired Comptroller of Customs, Raplh Nwadike advised Ali that rather than making himself a subject of unnecessary controversy, he should yield to the demand of the Senate.
Nwadike also asked President Muhammadu Buhari to remove Ali from the position.
"He should discuss with whoever put him there, they should remove him and put somebody who can perform well.
"If it in a civilised society, and if he respects himself, he won't have allowed this issue to get to get to this stage. If it is in American Senate, will an appointee of government have the guts to be having this kind of controversy with the Senate?
"This could have led to the impeachment of the President that appointed him. It is because we are in Nigeria where everything goes," he said.
Nwadike also faulted Ali's appointment by Buhari, saying that his rank as a Colonel in the Nigerian Army does not merit being conferred with the office of the Comptroller General of Customs.
"The CG should be advised because his action may be putting those that appointed him in trouble. There is need for humility. In the first place, he is an equivalent of an Assistant Controller. A Deputy Controller is suppose to be superior to him, not to talk of Controller, ACG and DCG and he was appointed Comptroller-General.
"It is improper for him to be there. Is it because of his academic background or what? We should consider the country before any other thing. It is very wrong in the first place for him to have been made the CG of Customs.
"Could it be that he is feeling shy or snobbish to wear the Comptroller-General's rank? His refusal to wear uniform is having some psychological effect on some people that are working there," he said.
In his views, immediate past president, National Association of Government Approved Freight Forwarders (NAGAFF), Eugene Nweke said while the legislators are trying to enforce respect for the constitution of the country by demanding that the Customs CG appears before it in uniform, the lawmakers should also summon the Minister of Finance, Kemi Adeosun to clarity if she was consulted before NCS issued the directive.
"Summoning the CG of Customs independently to come before them leaving the Minister of Finance who is suppose to be the Chairman of the Customs Board, with due respect to the Senate; I don't think they have done anything. The man has openly showed that he disrespects the Finance Minister by not consulting. Let it be in the open that the Finance Ministry say she wasn't involved and was never consulted in such policy.
"The Senate should use its coercive power to make the customs CG and the Minister sit before it and tell him to take instruction from her. He can't just wake up and initiate trade policy without the supervisory chairman.
"Against a military person who has military background and thinks that every other thing is about giving orders, you don't rule a nation under democracy with order.
"They should let him know he is to take instruction and to discuss issue with the Chairman of the Customs Board before going to the press so that he won't be making this policy blunder and somersault.
"Change should be due process. You don't wake up and just make policy without the board agreeing.
"The National Assembly should look deeper than what they are trying to do. Invite the Finance Minister, summon her together alongside the CG of Customs to appear before them; that way we would be righting the wrong. Otherwise let the National Assembly remove the Finance Minister as the Customs Board chairman. "Why has the Minister not constituted the Board and she is supposed to be supervising but she is not doing her job. That means all that matters on international trading activities is the CG that reports direct to the President. It is wrong. We must instill orderliness in administrative procedure otherwise tomorrow he dreams about another idea and tries to force it on Nigerians," he said.
Nweke advised Ali to quit the job if he is not ready to wear Customs uniform.
"His background does not matter, he has served Nigeria and he has retired. Privilege brought him again to serve a very important organization like Customs. So he cannot accept from Mr. President that he wants to serve and then say you don't like the national pride.
"The uniform is a national pride. If he feels he likes the President but does not like the uniform of customs, he should get away from there. Nigeria did not retire when he retires, Nigeria is a continuum," he added.
Copyright Ships & Ports Ltd. Permission to use quotations from this article is granted subject to appropriate credit given to www.shipsandports.com.ng as the source.